Last week, a resurgent Republican Party retook control of the US House of Representatives, giving the Democrats a drubbing the likes of which has not been seen for decades. The Democrats lost 61 seats, seeing their side sink to 189 seats to the Republicans' 240. They needed 218 to take over again.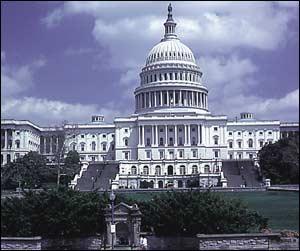 The change in control of the House has some serious drug policy implications. There's bad news, but maybe also some good news.
Reform measures passed in the current Congress, such as repealing the bans on federal funding of needle exchange programs and implementation of the Washington, DC, medical marijuana program, could see attempts to roll them back. And pending reforms efforts, such as the battle to repeal the HEA student loan provision, are probably dead. Reform friendly Democratic committee chairs, who wield considerable power, have been replaced by hostile Republicans.
But the incoming Republicans made slashing the deficit and cutting the federal budget a winning campaign issue for themselves, and will be looking for programs they can cut or eliminate. That could open the door to hacking away at programs that support the ongoing prosecution of the drug war, but it could also open the door for cuts in prevention and treatment programs.
As the Chronicle noted
here
earlier this week, it's not just Tea Party types who want to wield the budget ax. The mainstream conservative Heritage Foundation issued a report just before election day laying out a whopping $434 billion in federal budget cuts, including eliminating the Office of National Drug Control Policy, the drug task force-funding Justice Assistance Grant (JAG, formerly the Byrne grant program) program, and the Safe and Drug Free Schools and Communities state grant program.
"Budgetary issues is where I'm most optimistic," said Bill Piper, veteran national affairs director for the
Drug Policy Alliance
. "Given the fiscal climate, there could be real cuts in the federal budget. Next year is probably an unprecedented opportunity to de-fund the federal drug war. These new Republicans are a different breed—anti-government, anti-spending, pro-states' rights, and some are proven to be prone to bucking the leadership. If the Republican leadership votes to preserve the drug war, they may rebel," he said.
"We can go after the Byrne grant program," Piper enthused. "That's a very important deal. If we can cut off drug war funding to the states, the states won't be able to afford their punitive policies anymore. During the recession in the Bush administration, when the administration was cutting money to the states, a lot of states passed reform measures because they couldn't afford to lock people up. This time, the federal government has been bailing out state criminal justice systems, but if we can cut or eliminate Byrne grants, the states won't have money for their drug task forces and imprisoning people. Then they will have to consider reforms like cutting sentences and making marijuana possession an infraction."
"Sentencing reform on budgetary grounds is possible," said Kara Gotsch, director of advocacy for the
Sentencing Project
. "From our perspective, that is a way to reduce government spending. If you want to reduce drug war spending, you reduce costs by investing in prevention and substance abuse programs. That will be part of our talking points, but the reality is, to be successful they're going to have to be bipartisan."
Eric Sterling, former House Judiciary Committee counsel and current head of the
Criminal Justice Policy Foundation
was less sanguine than either Piper or Gotsch about the urge to cut the deficit leading to progress in drug reform. "The prospect of saving money leading to criminal justice and drug policy reform is remote," said Sterling. "In state legislatures where they have to balance the budget, everyone recognizes what has to happen. But in Congress, they know there is still going to be a deficit."
Sterling also questioned just how different the Republican freshman class will be from traditional Republicans. "That's a big question mark," he said. "They are younger and bring with them different experiences about drug policy or marijuana in particular, but most of these men and women won by using traditional themes that most incumbent Republicans used, too. I think for them, cracking down on drugs and crime will have more value than trying to save money by funding diversion or correctional programs that aren't about harsh punishment."
But Piper remained upbeat. "Next year is probably an unprecedented opportunity for the movement to defund the drug war. The stars are aligning. A lot of tax groups are already on record for cutting some of these programs," he noted. "Given the fiscal climate, we could see considerable cuts in the federal budget. The type of Republicans coming into office, as well as Obama's own need to show he can practice fiscal discipline, means a real chance to cut or eliminate some of those programs," he said. "The down side is that funding for prevention and treatment is likely to come under fire, too."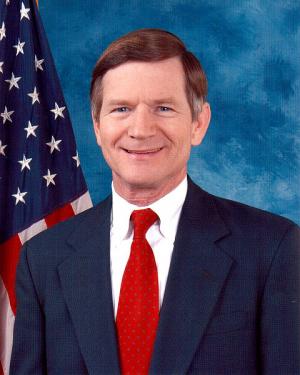 While budget battles will be fought in appropriations committees, criminal justice issues are a different matter. One of the most striking changes comes in the House Judiciary Committee, where pro-drug reform Democrats like chairman John Conyers (D-MI) and Subcommittee on Crime, Terrorism, and Homeland Security chair Bobby Scott (D-VA) are being replaced by the likes of Rep. Lamar Smith (R-TX), who will head the Judiciary Committee. Smith, a conservative old school drug warrior, was the only congressman to speak up against passage of the bill to reduce the disparity in crack and powder cocaine sentences.
He also authored a bill this fall that would have made it a federal offense for US citizens to plan to commit acts outside the US that would violate US drug laws. While that bill was allegedly aimed at large drug trafficking organizations, it could have made federal criminals out of college students making plans to visit the coffee shops of Amsterdam. He took to Fox News last month to lambaste the Obama administration as insufficiently tough on marijuana law enforcement, a clip he displays on his
web site
(scroll over the small video screens; the title will pop up).
"The fact that Rep. Smith is going to be the chair will definitely have an impact," said Gotsch. "He was the only vocal opposition to the crack cocaine sentencing reform, and the fact that he is now going to be chair is discouraging. It indicates that he won't be thoughtful about sentencing reforms for low level drug offenders."
"The Democratic committee chairs were good on drug policy and unlikely to advance bad drug war bills," said Piper. "Now, with Conyers and Scott gone and Lamar Smith in charge, we can expect stuff like Smith's foreign drug conspiracy bill to come out of that committee."
"You couldn't find bigger champions for reform than Scott and Conyers," said Gotsch. "We won't have them as chairs now; that's probably the biggest disappointment to our community."
"Smith has been quite out there in his attacks over the drug issue," said Sterling. "My hunch is that we will take advantage of the political attractiveness of the drug issue to try to have both oversight hearings and legislation that would be embarrassing to Democrats."
And don't expect too much from the Democrats, either, he added. "The Democratic caucus is going to be more reluctant to deal with the drug issue in a progressive way than it has been," said Sterling. "They see it as a distraction from the heart of the message they need to bring to retake power in 2012."
With people like Smith holding key House committee positions, the drug reform agenda is likely to stall in the next Congress. Instead, reformers will be fighting to avoid reversing earlier gains.
"In terms of passing good things, there probably wasn't a lot more that was going to happen with Democrats before 2012," said Piper. "The important low hanging fruit of overturning the syringe ban, the DC medical marijuana ban, and the crack sentencing bill had already gotten through. We might have been able to achieve repeal of the HEA drug provision, but probably not now."
The drug reform movement's job now will be not only blocking bad legislation, but also fighting to prevent a rollback of drug reform victories in the current Congress, such as the repeal of the bans on syringe exchange funding and implementing the Washington, DC, medical marijuana law, said Piper.
"They're unlikely to go backwards on crack, but the syringe ban and the DC medical marijuana ban were both repealed with some, but not a lot, of Republican support," he said. "The syringe ban repeal barely passed, and that was in a Congress dominated by Democrats. Will they try to restore the syringe funding ban and overturn DC's medical marijuana program? That's our big fear. Hopefully, we can scrape up enough votes to defeat in the House, or stop it on the Senate side," he said.
Piper also dared to dream of an emerging Republican anti-drug war caucus. "We don't know who these new Republicans all are, but some have probably been influenced by Ron Paul (R-TX)," he said. "If only 10 of them stand up against the drug war, that's a huge opportunity to raise hell in the Republican caucus. Almost a third of Republican voters want to legalize marijuana, and that's an opportunity for us, too. Maybe there will be Republicans we can work with and create a truly bipartisan anti-drug war coalition in Congress. That's a foothold."
For Piper, the future looks stormy and cloudy, but "the silver lining is in appropriations fights and opportunities to organize an anti-drug war movement in the Republican caucus. We just have to play defense on a bunch of stuff," he said.
"The activist community is going to have to figure out what the recipe for our lemonade is," advised Sterling. "That requires first a redoubled effort at organizing, using themes such as the wise stewardship of the scarce resources we have, and what works and what is effective," he said.
"It also requires mobilizing people not involved in this issue before, whether it's the business community or people who see their rice bowls been broken by the Republican approach," Sterling continued. "Teachers, nurses, people asking how come the part of the public work force this is protected is the police and the police guards. Drug policy reform activists have to think about what are the alliances they can make in this time of public resource scarcity."