Marijuana legalization efforts advance in California and Massachusetts, Iowa Democrats blow minds with a platform plank, Michigan's welfare drug testing pilot program scores a big fat zero, and more.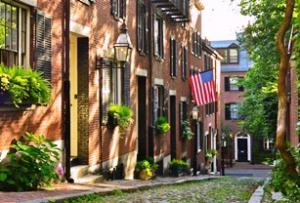 Marijuana Policy
Gavin Newsom Warns California Pot People That Legalization Isn't a Done Deal. The state's pro-legalization lieutenant governor told attendees at the National Cannabis Industry Association conference in Oakland Tuesday that they need to get involved in passing the Adult Use of Marijuana Act (AUMA) this November. "It's not a done deal by any stretch of the imagination," he said. "We need your help on the campaign." Newsom added that while tech billionaire Sean Parker is helping, "He's not going to fund the whole thing. If it is defeated, it will set back this movement in California… and nationally for years and years."
Massachusetts Legalization Backers Hand in Final Signatures. The Massachusetts Campaign to Regulate Marijuana Like Alcohol Wednesday handed in some 25,000 raw signatures as the campaign moved toward the final step in placing its legalization initiative on the November ballot. The campaign only needs 10,792 valid voter signatures in this second round of signature gathering after the legislature failed to act when the campaign turned in more than 60,000 signatures last year.
Medical Marijuana
Congressional Medical Marijuana Research Bills Filed. The bills announced earlier this week have been filed and given bill numbers. The House version, sponsored by Reps. Andy Harris (R-MD) and Earl Blumenauer (D-OR), is HR 5549, while the Senate version, sponsored by Sen. Brian Schatz (D-HI), is S 3077.
Drug Policy
Iowa Democrats' Platform Includes "Legalize All Drugs" Plank. Hawkeye Democrats included the five-word item ("We support legalizing all drugs") as plank No. 293 in their platform, and that's raising eyebrows. But activists involved in the debate said that was shorthand for a policy that aims to treat and mitigate drug addiction instead of criminalizing it. "The brevity of the document doesn't encompass the true meaning,"said Shelly Van Winkle, a registered nurse from Muscatine and newly elected member of the party's state central committee who was active in the platform debate. Another delegate described it as a "divestment strategy in the drug war."
Drug Testing
Michigan Welfare Drug Test Program Generates Zero Positives. The state of Michigan has ordered 303 people seeking welfare benefits to undergo drug testing under a pilot program, and not a single one of them has tested positive for illicit drugs. Gov. Rick Snyder (R), who signed the program into law, declined to comment. Similar programs in other states have produced similar results, although not as dramatic as Michigan's In Tennessee, 65 out of 40,000 applicants tested positive; in Mississippi, two out of 3,656. In Michigan, the people tested were flagged as likely to be using drugs during an initial screening.
International
First Legal Pot Crop Being Harvested in Uruguay. Two companies responsible for marijuana production have begun their first legal harvest, and their product should be hitting the country's pharmacies "soon," said Juan Andres Roballo, head of the National Drug Board, which has oversight over the fledgling industry. By August, Uruguayans should be able to buy weed in five- or 10-gram packets, with the price set at $1.20 per gram.