California regulators issue proposed draft regulations for the legal marijuana market, British police are "in effect" decriminalizing marijuana, the opioid crackdown is impacting chronic pain patients, and more.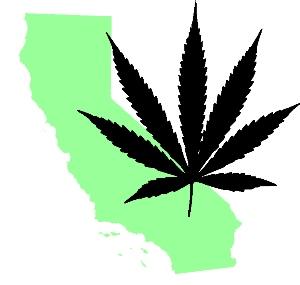 Marijuana Policy
California Legal Marijuana Draft Regulations Unveiled. State regulators last Friday unveiled their much-anticipated draft of permanent regulations for the state's legal marijuana industry. Under the proposed regulations, pot shops would be able to deliver marijuana anywhere in the state, medical marijuana patients will likely be able to buy edibles more potent than currently permitted, but rules for advertising products could become more strict. The public now has 45 days to weigh in on the draft rules, either in writing or at one of 10 hearings to be held throughout the state.
Heroin and Prescription Opioids
Crackdown on Opioid Prescriptions Risks Leaving Pain Patients Out of Luck. With the country in the midst of a battle against opioid addiction and overdoses, policies to curtail the use of opioids are impacting chronic pain patients and making their lives more difficult. New prescribing guidelines from the Centers for Disease Control, new state laws, state medical board sanctions, and policy changes by managed-care and prescription plans have all contributed to what pain patients call "changes have ignored the treatment of their pain and have made it harder for many to find care."
Drug Testing
Minnesota Appeals Court Rules That People With Drug Convictions Can't Be Subjected to Drug Tests Forever to Receive Welfare Benefits. The state Court of Appeals ruled Monday that people with previous drug convictions cannot be permanently required to undergo drug testing as a condition of receiving welfare benefits. The ruling came in the case of a woman convicted of drug possession in 1997 who refused to take a drug test in 2016 and lost her benefits. Under a 1997 state law, people convicted of drug offenses are ineligible for benefits for five years after their sentences are over (unless they've completed drug treatment) and are subject to random drug tests in perpetuity. "Granting effect to the [Department of Human Services'] current interpretation of the statute would require persons receiving MSA or general-assistance benefits to undergo chemical testing indefinitely, even if decades have passed since the completion of a court-ordered sentence," Judge Roger Klaphake wrote on his opinion overturning a denial of benefits to the woman. "Those who, like appellant, have long since completed their court-ordered sentences and five-year period of ineligibility are not ''[p]ersons subject to the limitations of this subdivision' and are not required to undergo chemical testing for receipt of benefits under chapter 256D," he wrote on behalf of a divided three-judge panel.
International
Brazil Marijuana Legalization Bill Filed. The opposition Workers' /Party has filed a bill that would legalize marijuana in South America's largest and most populous country. The move comes a year after Supreme Court Justice Roberto Barroso called on lawmakers to legalize marijuana as a means of reducing gang violence. But given that the Workers' Party is the minority, this bill is unlikely to move this year.
British Police "In Effect" Decriminalizing Marijuana. British police are effectively decriminalizing marijuana by not bothering to arrest pot smokers, British arrest statistics show. Marijuana arrests have dropped 19% since 2015 and so have warnings, which declined 34% in the same period. "The fall in prosecutions and cautions for cannabis possession is a welcome trend and a victory for common sense," said Liberal Democrat MP David Lamb. "The 'war on cannabis' unfairly stigmatizes and criminalizes young people who are doing no harm to others, while tying up police resources which should be better used tackling harmful crimes. However, this issue should not be left to individual police forces. We cannot tolerate a postcode lottery where cannabis users may or may not be prosecuted depending on where they live. The government must bring forward proposals for a regulated cannabis market in the interests of public health, with strict controls on price and potency, and give parliament a free vote."