Johns Hopkins University is opening a psychedelic research center, hemp cultivation in the US quadruples over last year, Guatemala declares a state of seige after suspected drug traffickers killed three soldiers, and more.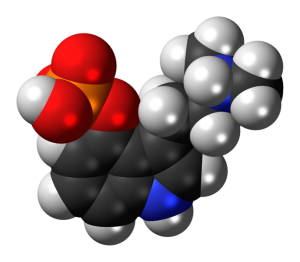 Hemp
Hemp Farming Quadrupled in Tte US This Year, New Report Shows. In a report released Thursday, the advocacy group Vote Hemp announced that the amount of land devoted to legal hemp cultivation in the country has more than quadrupled this year. Since passage of the farm bill last year federally legalized hemp production, the amount of land licensed for cultivation -- primarily female plants for CBD production -- was 511,442 acres, up from 78,000 acres grown last year and less than 10,000 acres cultivated in 2016.
Law Enforcement
St. Louis Cop Kills Armed Man in Small-Time Marijuana Bust. Early Thursday morning, a St. Louis police officer shot and killed a man he was trying to arrest in a small-time marijuana bust after the man allegedly tried to pull a gun from his pocket. Officers were patrolling an area "known for drug activity" when they noticed several people around a parked car. Approaching the vehicle, they found a man with marijuana on his lap. Police said he refused their commands to exit the vehicle, so they pulled him from the car and one of the officers "notice[d] there [was] a gun that the person [wa]s trying to remove from his pocket" and then shot him. The victim, described as a 28-year-old black man, has not yet been identified.
Psychedelics
Johns Hopkins Launches Center for Psychedelic Research. A group of private donors has given $17 million to start the Center for Psychedelic and Consciousness Research at Johns Hopkins Medicine, making it what's believed to be the first such research center in the US and the largest research center of its kind in the world. The Center for Psychedelic and Consciousness Research will focus on how psychedelics affect behavior, brain function, learning and memory, the brain's biology, and mood. At Johns Hopkins, much of the early work with psychedelics has focused on psilocybin, the chemical found in so-called magic mushrooms. Further studies will determine the chemical's effectiveness as a new therapy for opioid addiction, Alzheimer's disease, post-traumatic stress disorder, post-treatment Lyme disease syndrome (formerly known as chronic Lyme disease), anorexia nervosa, and alcohol use in people with major depression. Researchers hope to create precision medicine treatments tailored to individual patients' specific needs.
Harm Reduction
Washington State Health Officer Okays Standing Order for Naloxone. Late last week, State Health Officer Dr. Kathy Lofy signed a statewide standing order for the overdose reversal drug naloxone. The order allows any person or organization in the state to get naloxone from a pharmacy. The state Department of Health encourages anyone who is at risk of experiencing or witnessing an opioid overdose to carry naloxone. People who want to get naloxone can use the standing order at any pharmacy in the state without a prescription from a health care provider.
International
Guatemala Declares State of Emergency After Narcos Kill Soldiers. The Guatemalan government on Wednesday declared a state of siege in five northeastern provinces in the wake of an attack by suspected drug traffickers that left three soldiers dead. The provinces are Alta Verapaz, El Progreso, Izabal, Peten and Zacapa provinces, a drug-trafficking corridor that runs from the Honduran to Mexican borders. The measure will impose a curfew, prohibit demonstrations and make it easier for the armed forces to detain people. It must be approved by Congress.