The governors of the first four states to legalize marijuana have written to Washington asking to be left alone, decrim advances in Texas, asset forfeiture reform advances in Arizona, and more.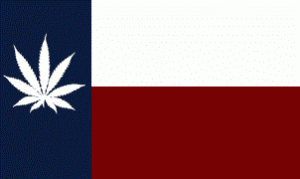 Marijuana Policy
Governors from Four Legal Marijuana States Ask to Be Left Alone. The governors of the first four states to legalize marijuana -- Alaska, Colorado, Oregon, and Washington -- sent a letter Monday to Attorney General Jeff Sessions and Treasury Secretary Steve Mnuchin asking them not to interfere in state-level legalization. The governors said legal weed could be safely regulated and that a federal crackdown "would divert existing marijuana product to the black market." They also asked the Treasury Department not to make it even more difficult to marijuana businesses to deal with banks than it already is.
Texas Decriminalization Bill Advances. The House Criminal Jurisprudence Committee voted 4-2 on Monday to advance House Bill 81, which would decriminalize the possession of up to an ounce of marijuana. The bill now heads to the House floor.
Medical Marijuana
West Virginia House Amends Medical Marijuana Bill. The state House on Monday amended the medical marijuana bill, Senate Bill 386, to bar its use in leaf form. Medicines from marijuana would have to be in patch, pill, or potion form. Opponents of the amendment said it drastically changed the nature of the bill already approved in the Senate and worried that the Senate would not accept the changes, leaving patients in the lurch for another year. The bill must now have a final House floor vote, and then any differences will have to either be approved by the Senate or settled in a joint conference committee.
Asset Forfeiture
Arizona Senate Passes Bill Taking on State, Federal Asset Forfeiture. The state Senate on Monday unanimously approved a bill to reform the state's civil asset forfeiture law, House Bill 2477. The bill raises the evidentiary standard for forfeiture from "a preponderance of the evidence" to "clear and convincing evidence," establishes stringent forfeiture reporting requirements, and bars prosecutors from handing cases off to the feds to get around state law. The bill now goes back to the House for a concurrence vote on Senate amendments and, if passed, then heads for the governor's desk.
Drug Testing
Maine Tests Few Welfare Recipients Under New Law. Since 2015, only 23 people have set off enough drug screening alarms to be tested under the state's welfare drug testing law. That's about 0.01% of welfare recipients in the state. Of those, 11 lost temporary cash assistance benefits after testing positive, while four more lost benefits for refusing to undergo the test. The Le Page administration blames Democrats, saying they limited drug screenings to people drug felonies, and is behind bills this year to expand drug screenings of cash assistance applicants, prohibiting food stamps for repeat drug offenders, and requiring treatment for first-time drug offenders.