A group of DAs have published a report critical of marijuana legalization, Nevada marijuana bills are moving, a New York campaign for the establishment of safe drug consumption rooms gets underway, and more.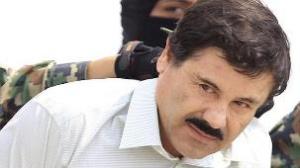 Marijuana Policy
In New Report, Prosecutors Slam Marijuana Legalization. The National District Attorneys' Association has released a report, Marijuana Policy: The State and Local Prosecutors' Perspective, that criticizes legalization as leading to greater access by children and creating challenges for impaired driving enforcement. The DAs also criticized state-level legalization and decriminalization as "an obstacle to the comprehensive federal framework." The report will be used by the Trump administration to help fashion its marijuana policy.
Massachusetts House Passes Bill Barring Use of Cash Welfare Benefits to Buy Pot. The House on Tuesday passed House Bill 3194, which would bar the use of cash welfare benefits to purchase marijuana. State law already prohibits cash benefits from being used to purchase alcohol, lottery tickets, cigarettes, and pornography. The measure now goes to the Senate.
Nevada Marijuana Bills Advance. In a frenzy of last-minute activity, legislators approved a series of marijuana bills on Tuesday. Senate Bill 375, which advocates for tribes' right to establish marijuana facilities; Senate Bill 344, which establishes packaging standards; Senate Bill 236, which would allow for on-site consumption; and Senate Bill 374, which would allow the use of medical marijuana for opioid addiction, all passed the Senate and head for the Assembly. Meanwhile, the Assembly passed Assembly Bill 259, which would allow courts to seal the records of people charged with possessing an ounce or less. That bill now heads for the Senate.
Medical Marijuana
Florida Medical Marijuana Regulation Bill Wins Committee Vote. The House Health and Human Services Committee on Monday approved House Bill 1397, which aims to regulate the state's voter-approved medical marijuana system. Critics call the House bill too restrictive and are calling on legislators to instead support a rival bill in the Senate.
Drug Policy
Ted Cruz Files Bill to Make El Chapo Pay for the Border Wall. US Sen. Ted Cruz (R-TX) has filed Senate Bill 939, "to reserve any amounts forfeited to the US government as a result of the criminal prosecution of Joaquin Archivaldo Guzman Loera (commonly known as "El Chapo"), or of other felony convictions involving the transportation of controlled substances into the United States, for security measures along the Southern border, including the completion of a border wall.
Harm Reduction
Safe Shape Tour across New York State Calls for "Safer Consumption Spaces" to Combat Skyrocketing Overdoses. In response to New York State's overdose and opioid epidemic, a coalition of healthcare professionals, public health experts, advocates, and people with a history of drug use are launching a statewide campaign calling for the creation of safer consumption spaces (SCS) supervised injection facilities (SIF) where people can legally consume previously-purchased illicit drugs with supervision from peers and healthcare professionals who help make their use safer and connect them with medical care, drug treatment, and social services. Click on the link for much more information and how to register for events.