A legal challenge to marijuana's Schedule I status gets a hearing, some 18 senators call for protections for state-legal marijuana, Berkeley becomes a marijuana sanctuary city, and more.
Marijuana Policy
>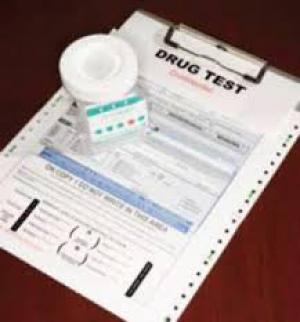 Marijuana Rescheduling Suit Gets Hearing Today
. A lawsuit challenging the placement of marijuana in Schedule I of the Controlled Substances Act was being heard in federal court in New York City Wednesday. The suit names Attorney General Jeff Sessions and the DEA as defendants. Legal efforts to force the de- or rescheduling of marijuana have been underway since the 1970s; none have worked so far.
Bipartisan Group of Senators Call for Protections for State-Legal Marijuana. A bipartisan group of 18 senators sent a letter Tuesday to Senate Appropriations Committee Chair Thad Cochran (R-MS) and Vice Chair Patrick Leahy (D-VT) calling for protections for state-legal marijuana to be inserted into federal budget bills. "Doing so will provide the opportunity to pursue federal legislation that both protects the legitimate federal interests at stake and respects the will of the states -- both those that have liberalized their marijuana laws and those that have not," the letter said. The senators want language similar to the House's Rohrabacher-Blumenauer amendment inserted into Justice Department funding bills.
Berkeley Declares Itself a Marijuana Sanctuary City. The city council voted Tuesday to designate Berkeley as a "sanctuary city" for marijuana users. With that vote, city agencies and employees are now barred from providing information about legal marijuana use by adults or from helping to enforce federal marijuana laws. "I believe we can balance public safety and resisting the Trump administration," Mayor Jesse Arreguin (D) said at the council meeting Tuesday. "We're keeping with the strong position Berkeley is a sanctuary for people in our community."
St. Louis Aldermen Debate Lessening Pot Penalties. The city's governing body held a hearing on Alderwoman Megan Green's proposal to bar the city from expending resources to enforce marijuana laws. Public comment was overwhelmingly in favor, but some of Green's colleagues were less than enthused. No vote was taken.
Medical Marijuana
California Bill Would Provide Employment Protections for Medical Marijuana Patients. Assemblymen Rob Bonta (D-Oakland) and Bill Quirk (D-Hayward) have filed Assembly Bill 2069, which would "prohibit an employer from engaging in employment discrimination against a person on the basis of his or her status as, or positive drug test for cannabis by, a qualified patient or person with an identification card." The bill could get a hearing next month.
Iowa CBD Medical Marijuana Expansion Bill Advances. The Senate Judiciary Committee voted Tuesday to approve Senate Study Bill 3106, which would grant the state Medical Cannabidiol Board the authority to broaden the definition of medicinal CBD and to expand the list of qualifying conditions to use it. The bill now heads for a Senate floor vote.
Pennsylvania's First Dispensary Sales Begin Thursday. Gov. Tom Wolf (D) announced Tuesday that the state's first medical marijuana dispensary, in Butler County, will begin sales tomorrow. Five other dispensaries will open their doors by weeks' end, he added.
Utah House Revives, Passes Medical Marijuana Bill. Just days after it killed House Bill 197, the House brought it back and passed it Tuesday. The bill was part of a two-bill package aimed at creating a viable medical marijuana program in the state. The other bill in the package, House Bill 195, was approved last week.
Drug Testing
Iowa Bill Would Mandate Medicaid Drug Screens, Tests. Sen. Tom Greene (R-Burlington), who rode the Trump wave to office last year, has introduced Senate File 2158, which would impose special requirements on Medicaid recipients, including a requirement that if drug use is suspected, they "shall agree to participate in testing for illegal drugs."