It's a busy drug policy week in Colorado, New York lawmakers try a last ditch bid to legalize marijuana this session, Arizona's high court rules that hash is a form of marijuana, and more.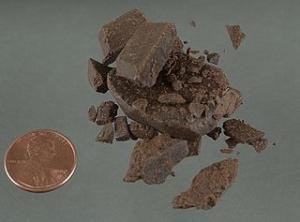 Marijuana Policy
New York Lawmakers File New Marijuana Legalization Bill. With only three weeks to go before the session ends, a group of senators last Friday unveiled SB 1527A, which would legalize marijuana. The bill merges the progressive Marijuana Regulation and Tax Act (MRTA), which has been filed repeatedly since 2013, with legislation that is backed by Gov. Andrew Cuomo (D) but which failed to get passed as part of the budget.
Medical Marijuana
Arizona Supreme Court Rules Hash Is Medical Marijuana. The state Supreme Court ruled Tuesday that registered medical marijuana patients can use hashish without fear of legal consequence. The ruling comes in the case of a Phoenix man who was arrested with a tiny amount of hash and sentenced to two years in prison. An appeals court had ruled against him, but here's what the Supreme Court said: "We hold that the definition of marijuana in § 36-2801(8) includes resin, and by extension hashish, and that § 36-2811(B)(1) immunizes the use of such marijuana consistent with AMMA. We reverse the trial court's ruling denying Jones's motion to dismiss, vacate the court of appeals' opinion, and vacate Jones's convictions and sentences."
Iowa Governor Vetoes Medical Marijuana Bill. Gov. Kim Reynolds (R) last Friday vetoed a medical marijuana expansion bill, HF 732. The bill would have removed the 3% cap on THC and replaced it with a 25-gram limit per patient every 90 days. Reynolds said she vetoed the proposal because the cap of 25 grams over 90 days would allow an individual to consume more THC per day even than a recreational marijuana user. "If approved, it would drastically expand Iowa's medical CBD program far beyond its original scope of CBD-based treatments and could open the door to significant unintended consequences to the health and safety of Iowans," Reynolds said in a statement.
Missouri Medical Marijuana Rules Finalized. The state Department of Health and Human Services posted a list of 11 regulations for the medical marijuana industry on its web site. The revised rules will be implemented starting next week. Under an initiative passed by voters last fall, the state is required to license 60 growing facilities, 86 manufacturers and 192 dispensaries, 24 for each of the state's eight congressional districts.
Collateral Consequences
West Virginia Ban on Food Stamps for Drug Felons Ends. A law that would exempt the state from federal law prohibiting people with felony drug convictions from receiving Supplemental Nutrition Assistance Program (SNAP) benefits has now gone into effect. Only people whose drug convictions resulted in injury or death to another will remain banned from the program. West Virginia becomes the 48th state to authorize an exemption from the federal law.
Search and Seizure
Colorado Supreme Court Rules Drug Dog Sniffs are a Search. The state Supreme Court ruled last week that a sniff of a car by a police drug dog constitutes a search. The case was originally about whether a drug dog trained to recognize marijuana alerting on a car would constitute grounds for a search, but the court went beyond that question, ruling that any drug dog sniff is a search, meaning police would have to have probable cause to even do the drug sniff. "The dog's sniff arguably intrudes on a person's reasonable expectation of privacy in lawful activity," Justice William Hood wrote in the majority's ruling. "If so, that intrusion must be justified by some degree of particularized suspicion of criminal activity."
Pill Testing
Colorado Governor Signs Bill Saying Pill-Testing Kits are Not Drug Paraphernalia. As part of a package of bills aimed at easing the opioid crisis, Gov Jared Polis (D) has signed into law SB19-227, which amends state law to exclude testing kits used to identify controlled substances from being considered drug paraphernalia.
Sentencing Policy
Colorado Governor Signs Bill Making Most Drug Possession Felonies Misdemeanors. Gov. Jared Polis (D) signed a major drug policy reform bill into law Tuesday aimed at prioritizing treatment over incarceration and alleviating overcrowding in state prisons. HB19-1263 lowers the penalty for most low-level drug possession offenses from a felony to a misdemeanor beginning in March 2020, and it dedicates funds to substance abuse treatment services and diversion programs. Currently, possession of any amount of a schedule I or II drug is classified as a level 4 drug felony, which is punishable by six to 12 months in prison. After HB19-1263 takes effect, possession of up to four grams of a schedule I or II drug will be classified as a level 1 misdemeanor punishable by up to 180 days in jail and up to two years of probation. The punishment increases to up to 364 days in jail for a third offense, and a fourth or subsequent offense would be a level 4 drug felony. The legislation applies the same penalty reductions to possession of more than 12 ounces of marijuana or more than three ounces of marijuana concentrate. It does not make any changes related to drug distribution offenses.