While Chicago's mayor is trying to ease post-legalization pot penalties, the city's housing authority is warning public housing residents can be evicted for smoking at home; a federal court upholds a life sentence for a drug-related death; and more.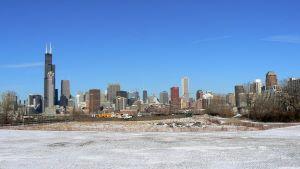 Marijuana Policy
Florida Legalization Campaign Raised More Than $1 Million Last Month. The Make It Legal Florida campaign to put a marijuana legalization initiative on the November 2020 ballot is benefiting from a large cash injection last month. The campaign raised nearly $1.1 million, almost entirely from two medical marijuana companies who stand to benefit from legalization. Surterra Holdings kicked in $544,000, while MedMen gave $540,000. The campaign spent $1.6 million in October, mostly on paid signature gathering. It needs 766,200 valid voter signatures by February to qualify for the ballot, and because it's a constitutional amendment, would require 60% of the vote to be approved.
Massachusetts Regulators "Quarantine" All Marijuana Vaping Products Except Medicinal Use Buds. The state's Cannabis Control Commission moved on Tuesday to "quarantine" all marijuana vaping products except those that contain only buds and are intended for medical marijuana patients. The commission cited a CDC report that pointed a finger at Vitamin E acetate as the culprit in the recent wave of vaping-related illness and injury and said it was acting "in order to protect the public health, safety, and welfare of the citizens of Massachusetts." The quarantine will stay in place until the commission develops regulations for the use of vaping products. according to a press release from the CCC.
Chicago Mayor Moves to Stop Impounding Cars Found with Marijuana. With marijuana legalization looming, Mayor Lori Lightfoot is drafting an ordinance to end the city's practice of impounding vehicles found with marijuana inside and dramatically reduce fines for those caught using pot in public. "For far too long, unjust and outdated cannabis enforcement laws have adversely and disproportionately affected Chicago's black and brown neighborhoods," she said. The ordinance would drop fines for public consumption from $250 to $500 down to $50 and end a "zero tolerance" rule requiring the seizure of vehicles with marijuana. Lightfoot said in a news release.
Chicago Housing Authority Warns No Pot in Public Housing. The Chicago Housing Authority has warned residents of public housing they would be evicted if they use marijuana at home. "While federal law prohibits marijuana use and possession in federally subsidized housing, the Chicago Housing Authority is working to educate and inform residents so they understand all applicable laws related to cannabis and federally funded housing," CHA spokeswoman Molly Sullivan said.
Sentencing Policy
Federal Appeals Court Upholds Life Sentence for Drug-Related Death. A federal appeals court in Michigan has upheld the life sentence of a man blamed for the drug-related death of another man. Steven Whyte was convicted of providing heroin to a man who overdosed and died. The court said the sentence was "severe and perhaps even misguided as a matter of criminal justice policy" but still constitutional.