Georgia faces a pile of marijuana bills, Boston cops go after one of the state's leading legalization activists, Vermont legalization hearings get underway, and more.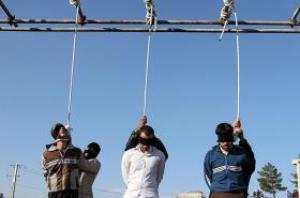 Marijuana Policy
Georgia Legislature Faces Stack of Marijuana Bills. Solons in Atlanta face no fewer than seven pieces of marijuana-related legislation as they return to work this month: House Bill 722 -- Medical Cannabis Expansion, Senate Bill 254 -- No felonies for possession of marijuana, House Bill 704 -- Industrial Hemp; House Bill 283 -- Marijuana arrests and drivers licenses, Senate Resolution 6 -- Ballot initiative for the legalization of marijuana, Senate Bill 7 -- Medical cannabis bill, and Senate Bill 198 -- Marijuana Regulations.
Boston Police Seek to Bust Activist Bill Downing Over Marijuana Sales. Boston Police have filed a criminal complaint against Downing, one of the state's most well-known marijuana legalization activists, charging him with multiple counts of marijuana distribution. A magistrate judge will decide today whether to approve the charges. Downing's attorney said the complaint is nothing but an effort to "silence the most vocal supporters of the legalization of marijuana."
Vermont Legislative Committee Holds Marijuana Legalization Hearings. The Senate Judiciary Committee heard testimony on marijuana legalization Monday at three venues across the state. Click on the link to get the flavor of the testimonies.
Drug Testing
South Dakota Welfare Drug Testing Bill Coming. Rep. Lynne DiSanto (R-Rapid City) and Sen. Betty Olson (R-Prairie City) are working on a welfare drug testing bill that would require mandatory drug testing for people applying for welfare and other cash assistance programs. Federal courts have held mandatory, suspicionless drug testing to be a search under the Fourth Amendment, so this bill could have problems if it gets passed. The bill is not yet on the legislative web site.
International
Iran Hangs Four for Drugs. Four men convicted of drug offenses were hanged at Karaj's central prison last week. They were identified as Seyed Hamid Hajian, Hossein Toutiannoush, Mostafa Jamshidi, and Mohsen Nasiri. Iran hanged hundreds of people for drug offenses last year, and this year looks like more of the same. Or does it? Last month 70 members of the parliament introduced legislation to end the practice.