Expungements for past minor pot offenses are beginning in Chicago, clinical trials on LSD microdosing are about to get underway in New Zealand, Kentucky's new Democratic governor moves to restore voting rights for ex-felons, and more.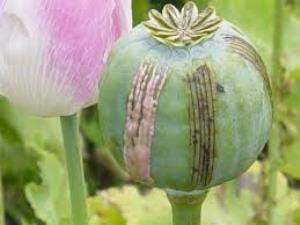 Marijuana Policy
Illinois' Largest County Begins Marijuana Expungements. Cook County (Chicago) State's Attorney Kim Foxx filed the first motions Wednesday to expunge past low-level marijuana convictions under provisions of the state's marijuana legalization law. The law allows for people convicted of possession of under 30 grams prior to legalization to have their records referred for pardon and expungement, providing they were nonviolent offenses. People convicted of possession of more than 30 grams or who committed a violent offense will have to have their convictions reviewed on a case-by-case basis. Hundreds of thousands could see their convictions cleared.
Vermont Should Legalize Marijuana Sales, Top Health Official Says. Cynthia Seivwright, director of the state Department of Health's Alcohol and Drug Abuse Programs, said Monday allowing legal marijuana sales in the state would better protect public health than current policy does. The state has legalized possession and cultivation, but not sales. "Without the regulation, we don't know what's in it," Seivwright said. "We can't control the potency of it. We can't control the access, and we definitely don't want children and adolescents to have access to it….We at the Health Department support a regulated system."
Psychedelics
New Zealand to Host First Clinical Trial on LSD Microdosing. Researchers at the University of Auckland have received final approval for clinical trials on the effects of microdosing. The researchers aim to discover whether microdosing can have positive effects on mood, creativity, and awareness. "Users report improvements in mood, wellbeing, improved attention and cognition, so those are the things we will be measuring… We'll be giving microdoses on very tightly controlled prescriptions to take at home — it'll be a more realistic assessment of what microdosing actually does," said lead researcher Suresh Muthukumaraswamy
Foreign Policy
Documents Show US Officials Said Almost Everything They Did to Fight Opium in Afghanistan Backfired. In a cache of confidential government interviews and other documents obtained by the Washington Post, dozens of American military and political officials admitted that their efforts to dismantle the Afghan opium economy did not work, and in many cases made things worse. The Post reported that "of all the failures in Afghanistan, the war on drugs has been perhaps the most feckless."
Sentencing Policy
Kentucky Governor to Restore Voting Rights to 100,000 Ex-Felons. Gov. Andy Beshear (D) vowed during his inaugural address Tuesday to restore voting rights to Kentuckians with felony convictions. That could mean as many as 100,000 new voters for the Bluegrass State. Kentucky is one of only two states that have lifetime bans on voting for ex-felons (the other is Iowa). Beshear is finishing work started by his father, Steve, who while governor back in 2015 issued an executive order to restore voting rights to 100,000 convicted felons. But that order was suspended by Republican Gov. Matt Bevin days after taking office in 2016.