The death of Rachel Hoffman, a 23-year-old social pot dealer in Tallahassee, Florida, who was killed by criminals police sent her to buy hard drugs and guns from after they arrested her and intimidated her into becoming a confidential informant, may not have been entirely in vain. This week, more than six months after her May murder, Hoffman's parents have filed a lawsuit over her death. Her family is now also working with lawmakers to craft legislation that would regulate the use of confidential informants.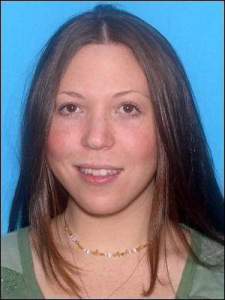 Law enforcement use of snitches in drug cases is routine, mainly because since the parties involved in drug deals are not complaining to the police, they have no other easy way to develop cases. But American law enforcement has also developed a system that relies on "flipping" people arrested on drug charges -- getting them to agree to become informers in the hopes of seeing their own charges reduced. Such offers are usually accompanied by graphic predictions of how the arrestee would be mistreated in prison.
Despite being something of a drug reform activist herself, Hoffman fell into that trap after being charged with possession of more than 20 grams of marijuana and possession of Ecstasy with the intent to distribute. She agreed to act as a snitch for Tallahassee police and went off to do a controlled buy of guns and cocaine. Her police handlers lost contact with her as she met two men. Her body was found two days later.
While Tallahassee police initially defended their operation and blamed Hoffman for not following instructions, since then, one investigator has been fired and four others got two week unpaid vacations for their role in sending her to her death.
Now, Hoffman's parents want more. In the lawsuit filed Tuesday in state court in Tallahassee, they accuse the Tallahassee police of negligence and are seeking unspecified monetary damages. Their attorney, Lance Brock, told the Tallahassee News the city would pay big time.
"It is a multi-million dollar case," he said. "Three words come to mind: Keystone Cop tragedy," said family attorney Lance Block. "It is mind-boggling that there were so many acts of incompetence by the TPD, combined with a cavalier lack of appreciation for the high risk of danger that its officers were exposing Rachel Hoffman to."
The city has 30 days to respond to the lawsuit. Efforts to reach a settlement have been underway, but Hoffman's parents did not want to wait any longer.
Hoffman's parents are also working with legislators to tighten the standards for using young people as snitches. The family is seeking passage of legislation to provide greater protections for police informants. A bill is expected to be filed in the coming weeks. State Sen. Mike Fasano (R-New Port Ritchie) said he is working with a Hoffman attorney on drafting a bill to be introduced shortly. The bill could include banning police from using some people as informants or requiring them to take extra measures to protect informants and ensure that they understand the risks involved.
"It was a very sad, very sad situation," Fasano said. "We've got to do our best in working with law enforcement to protect young people like that... who don't realize what they're getting themselves into," he said. "We're not talking about a hardened criminal... We're talking about a young lady who may have had personal problems, but that doesn't mean we put her out there in a dangerous situation."
"Rachel Hoffman's parents have suffered the worst kind of loss a human being can endure: the loss of their only child," Block said. "The passage of Rachel's law and just compensation that sufficiently places the TPD and other law enforcement agencies on notice that what happened to Rachel is totally unacceptable are the only means our system offers the family to make sure that her death will not be in vain."