Vermont becomes the 9th legal marijuana state, Illinois lawmakers take up legalization, the US Sentencing Commission proposing increasing fentanyl penalties, and more.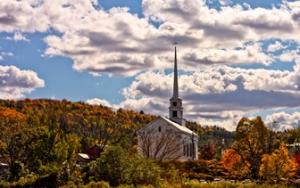 Marijuana Policy
Another National Poll Has a Strong Majority for Marijuana Legalization. A new poll from NBC News and the Wall Street Journal has support for marijuana legalization at 60% nationwide, up from 55% the last time the media outlets asked the question, in 2014.
Illinois Lawmakers Hold Hearing on Marijuana Legalization. A joint legislative committee began a hearing on marijuana legalization Monday morning. Cook County Board President Toni Preckwinkle told legislators she supported it: "Legalizing marijuana is an important step in right-sizing our criminal justice system, reducing racial disparities in prosecuting non-violent drug offenses, targeting our scarce resources on prosecuting violent crime and lessening the social dislocation we see in too many of our communities," Preckwinkle said. The only relevant bill currently before the legislator is Senate Bill 2275, which would authorize a non-binding statewide referendum on the topic of legalization.
Vermont Legalizes Marijuana; Becomes First State to Do So Via Legislative Process. With Gov. Phil Scott's (R) signature on House Bill 511 Monday, the state legalized the possession and cultivation of small amounts of marijuana, becoming the first state to free the weed via the legislature. The new law goes into effect July 1. The new law does not legalize the taxed and regulated commercial production and sale of marijuana. Instead, the bill calls for a task force appointed by the governor to study the issue and recommend "legislation on implementing and operating a comprehensive regulatory and revenue system for an adult marijuana market" by December 31. Then lawmakers would have to go to work again to get that passed.
Buffalo Campaigners Call for Police to Deprioritize Marijuana Possession Arrests. A nonprofit group called Open Buffalo has begun a petition campaign to urge Mayor Byron Brown to tell the police department to deprioritize enforcement of marijuana possession laws. The group is close to its goal of 600 signatures; when it hits that goal, it will deliver the petition to the mayor.
Sentencing
US Sentencing Commission Proposes Stiffening Fentanyl Penalties. Last Friday, the Sentencing Commission announced it was proposing to increase penalties for fentanyl offenses by setting the offense level for fentanyl equal to the higher offense level currently assigned to fentanyl analogs. The commission is also proposing a sentencing guidelines enhancement for misrepresenting fentanyl or fentanyl analogs as another substance. The commission also proposed a class-based approach to synthetic cathinones and cannabinoids and established a single marijuana equivalency for each class. Public comment on the proposals is open until March 6, and the commission will hold public hearings in February and March. The commission is expected to vote on the proposals before May 1.