California Gov. Gavin Newsom (D) issues an executive order on vaping, the DEA designates some fentanyl precursors as controlled substances, and more.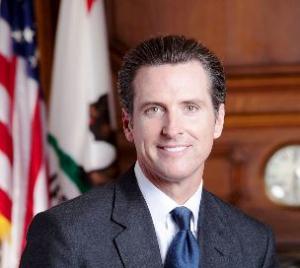 Marijuana Policy
California Governor Issues Executive Order on Vaping. Responding to rising concerns over vaping-related deaths and illnesses, Gov. Gavin Newsom (D) on Monday issued an executive order launching a new crackdown on the industry, for both tobacco-related companies and marijuana businesses. The order jump-starts a new public awareness campaign focused on the potential dangers of vaping both tobacco and marijuana, seeks recommendations on mandating additional warning signs on vaping products and at stores, and heightens enforcement against counterfeit e-cigs and marijuana products. It requests the California Department of Public Health (CDPH) begin developing recommendations for warnings on vaping products and at retail locations -- possibly including cannabis retailers -- and increasing enforcement against retailers that sell vaping products to minors. While Newsom focused on e-cigs, he also made clear that he was looking at the marijuana industry, too. "This is about these vaping products that are used for both cannabis and tobacco products," Newsom said. "We're getting serious about this issue and we're going to drive these issues as far as we can through executive authority."
Medical Marijuana
Utah Legislature Passes Changes to Medical Marijuana Law, Allows More Dispensaries. The legislature on Tuesday approved changes in the state's medical marijuana law that will allow for 14 medical marijuana dispensaries, and possibly more in the future. But lawmakers said they still need to make further "tweaks" in the law, including removing a state-operated "central fill pharmacy" after local officials expressed concerns about possibly violating federal laws. The state's program is supposed to be up and running by March 1, 2020.
Heroin and Prescription Opioids
DEA Proposes to Control Three Precursor Chemicals Used in Illicit Fentanyl Manufacture. The DEA has proposed to control three substances used by operators of clandestine laboratories to illicitly manufacture the deadly Schedule II controlled substance fentanyl. The DEA proposed on September 13 that benzylfentanyl and 4-anilinopiperidine be controlled as list I chemicals under the Controlled Substances Act. On Tuesday, DEA proposed to designate norfentanyl as an immediate precursor (i.e., a substance from which another is formed) for fentanyl and to make it a Schedule II controlled substance under the CSA. Both Notices are based on findings that these substances are important precursors used in the illegal production of fentanyl. Most illicit fentanyl manufacturing is done outside the United States.