There's a bunch of medical marijuana news today, and President Trump misstates a Chinese position on fentanyl.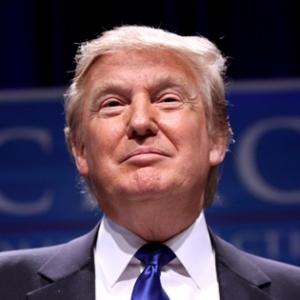 Medical Marijuana
Minnesota Adds Alzheimer's to List of Qualifying Conditions. The state Department of Health announced Monday that it was adding the degenerative neurological disorder to the medical marijuana program, despite concerns about the effectiveness of treatment with marijuana. "Any policy decisions about cannabis are difficult due to the relative lack of published scientific evidence," said state Health Commissioner Jan Malcolm. "However, there is some evidence for potential benefits of medical cannabis to improve the mood, sleep and behavior of patients suffering from Alzheimer's disease." Minnesota will become the 13th state to okay medical marijuana for Alzheimer's.
Pennsylvania to Consider Adding Qualifying Conditions. The state Medical Marijuana Advisory Board has approved a new process for expanding the state's list of qualifying conditions for medical marijuana and in coming weeks will begin accepting petitions for new qualifying conditions to be added to the list. Patient advocates are expected to petition for conditions such as depression, anxiety, and insomnia, among others.
Utah's Voter-Approved Medical Marijuana Law Amended. Lawmakers on Monday passed sweeping changes to the state's voter-approved medical marijuana law and Gov. Gary Herbert (R) immediately signed them into effect. The changes ban many marijuana edibles, prevent people from growing their own marijuana if they live far from a dispensary, and narrow the list of eligible medical conditions for which the drug can be obtained. Smoking medical marijuana wasn't allowed under the original ballot measure and still isn't. Opponents of the meddling with measure said the changes will create major obstacles for patients and are planning to sue to block the changes. "It's an almost complete disregard for the will of the people," attorney Rocky Anderson said.
Foreign Policy
Trump Misstated Changes in China's Fentanyl Policy. This past weekend, President Trump claimed he had persuaded the Chinese to make fentanyl a controlled substance, but he was mistaken. Fentanyl is already a controlled substance in China. What the Chinese announced was that they would shift the way it regulates synthetic opioids. Now, "China has decided to list all the fentanyl-like substances as controlled substances and start working to adjust related regulations," China's foreign ministry clarified.