Hawaii decriminalizes up to three grams of pot as of today, the Marijuana Justice Coalition lays down some principles for reform, the Trump administration is split on what to do about fentanyl analogues, and more.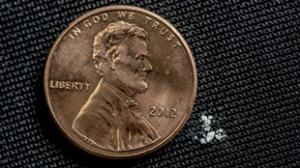 Marijuana Justice Coalition Asserts Statement of Principles on Federal Marijuana Reform
. The Marijuana Justice Coalition consists of the ACLU, the Center for American Progress, the Center for Law and Social Policy, the Drug Policy Alliance, Human Rights Watch, the Immigrant Legal Resource Center, the Lawyers' Committee for Civil Rights Under Law, the Leadership Conference on Civil & Human Rights, NORML, and Students for Sensible Drug Policy. The coalition is calling for comprehensive federal marijuana law reform, including the removal of marijuana from the Controlled Substances Act, expungement and resentencing provisions, eliminating barriers to access to public benefits, provisions eliminating discrimination against marijuana users, protection of immigrants' rights, community reinvestment, and minority involvement.
Arkansas Will See Two More Marijuana Initiatives Filed. The Arkansas Drug Policy Education Group will file two initiative petitions with the secretary of state on Wednesday. The Arkansas Adult Use Cannabis Amendment would legalize and regulate marijuana for adults while allowing limited home cultivation, while the Arkansas Marijuana Expungement Amendment would allow people convicted of possessing less than a pound of pot to petition for release from custody, reduction of sentence, expungement of conviction, and/or restoration of rights.
Hawaii Decriminalizes Marijuana Possession Without Governor's Signature. A bill passed by the legislature to decriminalize the possession of up to three grams of marijuana went into effect Tuesday without the signature of Gov. David Ige (D). While Ige didn't sign the bill, neither did he veto it, so it goes into effect without him.
New Mexico Legalization Push Begins This Week. A task force created by Gov. Michelle Lujan Grisham (D) and consisting of industry officials and policy experts will meet for the first time on Wednesday to begin crafting proposals to make marijuana legalization a reality in the Land of Enchantment. The task force should be able to give legalization a head start on the 2020 legislative session, which begins in January.
Heroin and Prescription Opioids
Trump Administration Split on How to Fight Fentanyl Analogues. The Department of Health and Human Services (HHS) and the National Institutes on Drug Abuse (NIDA) have "concerns" over a DEA plan to develop tighter rules for fentanyl analogues. The DEA plan is part of a bill sponsored by Sen. Ron Johnson (R-WI) that would cut the Food & Drug Administration (FDA) out of the new drug review process by letting the DEA permanently classify fentanyl analogues as Schedule I drugs. But a NIDA expert has warned that the move not only put all analogues into Schedule I before anything is known about their medical benefits, but also would make researching them more difficult. And the clock is ticking: a DEA emergency order from 2018 placing all fentanyl analogues into Schedule I is set to expire in February.