A new national pot poll has good numbers and so does a Vermont poll, a Washington state home grow bill is filed, a Missouri hemp bill moves, the DEA warns on fentanyl, critics pounce on the UNODC over aid to Iran, and more.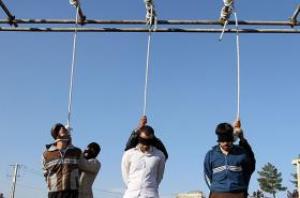 Marijuana
Benenson Strategy Group Poll Has Support for Legalization at 61% Nationwide. The poll, which has a 3.5 +/- margin of error, also has 72% for decriminalization. A General Social Survey poll, the "gold standard" of polls, last week had support at 52%. Other recent polls have also found support above the 50% mark. In this week's BSG poll, Republicans were practically split, but 59% of GOP voters under age 50 supported legalization.
Massachusetts Initiative Group Warns Legislators on Excessive Taxation. The group Bay State Repeal, which intends to run a legalization initiative campaign next year, has released a statement saying it welcomed legislative efforts to legalize it, but cautioned against excessive taxation and fees. "A major aim of legalization is to limit access to minors by driving out the black market," the group said in its statement. "But inevitably, unlicensed producers will continue to supply consumers at the black market if legal marijuana is more expensive."
Vermont Poll Has Support for Legalization at 54%. A new Castleton Polling Institute survey has a majority for legalization, with 70% of respondents under 45 in favor and 61% of respondents over 65 opposed. The poll comes as the legislature considers a legalization bill, but signs are the bill will not move this year.
Washington State Bill Would Allow Home Grows. Washington is the only legalization state that does not allow home cultivation (except for medical), but a pair of bills introduced today would change that. Senate Bill 6083, sponsored by Sen. Jeanne Kohl-Welles, and House Bill 2196, sponsored by Rep. Brian Blake, would let adults 21 and over grow up to six plants and possess up to eight ounces of their harvest.
Medical Marijuana
North Carolinians Rally for New Medical Marijuana Bill in Raleigh. More than a hundred people rallied at the state capitol today in support of House Bill 317, which would allow for medical marijuana use by terminally ill patients. Rep. Kelly Alexander formally introduced it today.
Tennessee GOP Senator Says He Will File Medical Marijuana Bill. State Sen. Steve Dickerson (R-Nashville) said today he is working on a bill that would allow for medical marijuana. He said he expected to have final details by Monday. A Democratic bill in the House has yet to make it out of committee.
Hemp
Missouri Hemp Bill Heads for House Floor Vote -- Maybe. An industrial hemp bill, H.B. 830 has passed its final House committee hurdle and awaits a House floor vote. But it is unclear whether House Majority Leader Todd Richardson (R-Poplar Bluff) will give it time for a debate and a vote.
Opiates
DEA Warns on Fentanyl. Fentanyl is increasingly showing up in heroin, the DEA warned yesterday. The opioid is up to 50 times stronger than heroin, and dealers are using it to increase the potency of their products, but the result can be accidental overdoses. "Drug incidents and overdoses related to fentanyl are occurring at an alarming rate throughout the United States and represent a significant threat to public health and safety," said DEA administrator Michele Leonhart.
International
State Department Releases Annual International Narcotics Control Strategy Report. "The two-volume report offers a comprehensive assessment of the efforts of foreign governments to reduce illicit narcotics production, trafficking and use, in keeping with their international obligations under UN treaties, while also presenting information on governments' efforts to counter money laundering and terrorist financing," State says. Click on the link to read the report.
UNODC Preparing New Iran Aid Deal Despite Drug Executions. The UN Office on Drugs and Crime (UNODC) is planning a new five-year financial assistance deal with Iran, one of the world's leading executioners for drug crimes. Iran executed at least 350 drug offenders last year and about two a day so far this year. That has critics very unhappy. "Iran has hanged more than a hundred so-called drug offenders this year, and the UN has responded by praising the efficiency of the Iranian drug police and lining them up a generous five-year funding deal," said Maya Foa, strategic director of the death penalty team for Reprieve, a British advocacy group.
Israeli Marijuana Party Fails to Reach Threshold to Enter Knesset. Aleh Yarok, the Israeli political party pushing for marijuana legalization, failed to gain the 3.25% of the popular vote needed to give it representation in the Knesset. Aleh Yarok garnered only 38,000 votes, or 0.97% of the vote. The party may have lost some votes to Meretz, which appealed to youth voters by also embracing marijuana reforms.