At the Multidisciplinary Association for Psychedelic Studies (MAPS) Psychedelic Science 2013 conference in Oakland this weekend there were mind-boggling displays of psychedelic art; tables full of books on LSD, MDMA, peyote, ayahuasca, and other, stranger hallucinogens; weird musical interludes; holotropic breathwork workshops, and indigenous shamans.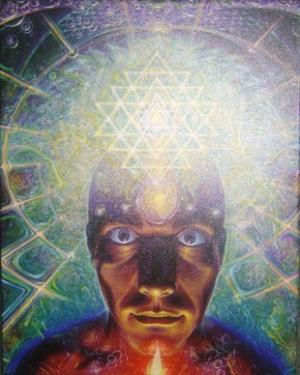 There was also some heavy duty science. Stretching over five days of workshops and conference presentations, the MAPS conference is perhaps the premier confab of psychedelic researchers worldwide. A look at just some of the topics covered in the remarkably broad-ranging affair makes that case.
Researchers from around the country and the world presented findings on three "tracks": clinical ("LSD-Assisted Psychotherapy in the Treatment of Anxiety Secondary to Life Threatening Illness," "The Neurobiology of Psychedelics: Implications for Mood Disorders"), interdisciplinary ("Psilocybin in the Treatment of Smoking Addiction: Psychological Mechanisms and Participant Account," "Ethical Considerations in the Medicinal Use of Psychedelics"), and a special track on the South American hallucinogenic tea, ayahuasca ("Ayahuasca Admixture Plants: An Uninvestigated Folk Pharmacopeia," "Ayahuasca, the Scientific Paradigm, and Shamanic Healing").
One series of research reports of urgent and immediate relevance centered on the use of MDMA ("ecstasy") in the treatment of Post-Traumatic Stress Disorder (PTSD). Although PTSD can be caused by any number of traumas, veterans mustering out after more than a decade of US wars in Iraq and Afghanistan are coming home with PTSD in record numbers. A 2004 study in the New England Journal of Medicine estimated that 18% of returning Iraq combat veterans had PTSD. And a 2008 RAND Corporation report estimated that up to 225,000 veterans will return from the wars with PTSD.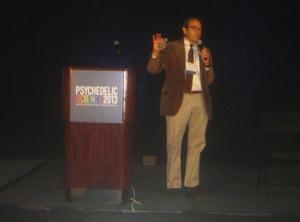 The trauma of war is reflected not only in the number of vets suffering from PTSD, but even more ominously, in sky-high suicide rates.
US military veterans are committing suicide at a rate of 22 per day
, up 20% from just five years ago.
The military and public health workers are keenly aware of the problem, and are attempting to address it through means both conventional and unconventional. The military and the Veterans Administration have been opened to therapeutic interventions including yoga, meditation, and the use of companion dogs; they have also armed themselves with the arsenal of psychotherapeutic drugs -- anti-depressants, anti-psychotics, tranquilizers -- available in the standard pharmacopeia. But those drugs can have some nasty side effects, and their utility in treating PTSD is questionable, and, noting reports of negative consequences, the Army has warned against over reliance on them.
In a Saturday clinical track devoted to MDMA and PTSD, researchers reported on success in Phase II clinical trials (after Phase I studies had proven safety), as well as efforts to get more studies up and running, and the hoops they have to jump through to do so. Canadian researcher Andrew Feldmar perhaps best summed up professional exasperation with the complexities of doing research on drugs governments view with skepticism and suspicion.
"Give me a break!" snorted Feldmar after relating how it took 2 ½ years and three visits from bureaucrats in Ottawa to inspect his pharmacy safe before it was approved before the safe and the study were approved. "This is not science, its politics. Those people from Ottawa were doing what power does -- cover its ass and make people doing what it doesn't want squirm. We are not discovering anything with these studies; we are just proving something we already know. This is all politics."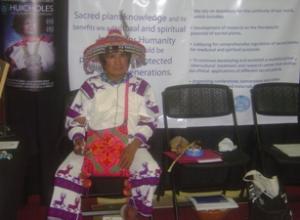 While Feldmar was at least able to report that his study had been approved, researchers in Australia and England could report no such luck.
Australian researcher Martin Williams reported that a randomized, double-blind Phase II study there had been stopped in its tracks by a Human Research Ethics Committee.
"The proposal was rejected by the committee with no correspondence," Williams sighed. "We submitted a comprehensive letter of appeal, and it was quickly rejected. Like MAPS in 2000, we're a bit ahead of our time for Australia, where we face war on drugs rhetoric, the psychotherapy community has more a psychopharmacology focus, and we're facing funding and regulatory hurdles."
"For the past eight years, I've been slowly trying to persuade the medical establishment this is worth doing," said British researcher Ben Sessa, who is trying to get a Phase II study off the ground there. "We have lots of war casualties because like the USA, we have a peculiar obsession with imposing democracy around the world."
But his government grant was denied, with regulators saying there was insufficient proof of concept, the trial would be underpowered (because it was small), and the inclusion of patients with recreational drug histories was problematic.
"Those reasons are all rubbish," snorted Sessa, who said he was revising his protocol in hopes of it being accepted. "We went for the Rolls Royce and didn't get it; maybe we'll get the Skoda," he said.
Researchers at the University of Colorado in Boulder have gotten approval for a Phase II study of MDMA with people with chronic, treatment-resistant PTSD, but it wasn't easy. Sometimes the regulatory niggling borders on the absurd, they said.
"We started two years and were waiting on approval from the DEA," said researcher Marcela Ot'alora, who is doing the study with Jim Grigsby. "We thought they read the protocol and would let us know if we were doing something inappropriate, but that wasn't the case. We had to get a 500-pound safe and we put it in the therapists' office, but no, it had to be in the treatment room. Then, we get a second inspection by the DEA, and they said we had to install alarms. We did so, and thought we were good to go. The next day, the DEA and the city zoning department came together. The zoning department said we had to have a half bath instead of a full bath, and no kitchen."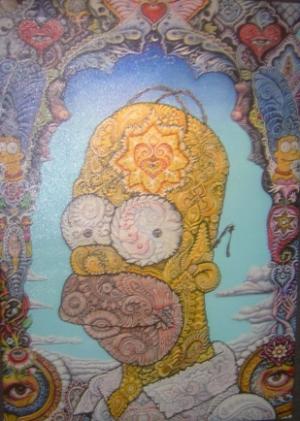 Ot'alora showed slides of workers obediently demolishing the bath tub, but their travails weren't finished just yet.
"The zoning department said we had to find a place zoned for addiction and recovery, and my office met that criteria, so we moved the safe and alarms for a third time, then had a third DEA inspection," she related. "The local DEA said yes, but it also needed approval from headquarters. We had a congressman write a letter to the DEA to speed up the process, and now we have final approval and are screening our first participants. We hope to enroll the first one by the beginning of May."
That would appear to be a good thing, because other researchers reported that when they actually got studies up and completed, they were seeing good results. Israeli researcher Keren Tzarfatyl and Swiss researcher Peter Oohen both reported promising preliminary results from their studies.
But it was US researchers Michael and Annie Mithoefer who reported the most impressive results. They reported on a 2004 Phase II clinical trial with veterans, firefighters, and police officers. The research subjects were given MDMA (or a placebo) and psychotherapy sessions. MDMA-assisted therapy resulted in "statistically significant" declines in PTSD as measured by standard scales, the Mithoefers reported.
"We're doing Phase II studies, giving the substance to people who are diagnosed with PTSD and measuring the treatment effects. The results continue to be extremely impressive," said Michael Mithoefer. "These tools have so much promise for healing and growth. There are lots of reasons to think these will be useful and promising tools."
Existing treatments for PTSD -- cognitive-behavioral therapies, psychodynamic psychotherapies, pharmacological interventions -- too often just don't work for large numbers of sufferers, Mithoefer said. He cited estimates of 25% to 50% who don't respond favorably to existing treatments.
"We have looming problems with veterans coming back from Iraq and Afghanistan, and most of them are not getting the treatment they need," said Mihoefer. "The Veterans Administration is overwhelmed, but also many vets just don't show up for treatment or stay in it. People with PTSD have a lot of trouble with trust, making it hard to form a therapeutic alliance. They can also either be overwhelmed by emotion and then drop out, or they are in avoidance, emotionally numb, and then the therapy doesn't work. If MDMA can increase trust and decrease fear and defensiveness, maybe it can help overcome these obstacles to successful treatment."
But even so, the research effort is starved for funds.
"This would not be happening if not for these remarkable non-profits supporting research," said Mithoefer, referring to groups like MAPS and the Beckley Foundation, which co-hosted the conference. "The government is not funding this, Big Pharma isn't funding this; the community is funding it. We are trying to build bridges, not be a counterculture, and we hope the government will get involved."
What they've found so far is definitely worth pursuing, Mithoefer said.
"We've established that for this kind of controlled use with well-screened people, there is a favorable risk-benefit ratio and no indication of neurotoxicity," he explained, although a small numbers of participants reported unhappy side effects, such as anxiety (21%), fatigue (16%), nausea (8%), and low mood (2%).
With a follow-up three years later, the Mithoefers found that the benefits of MDMA-assisted therapy remained largely intact.
"For most people, the benefits in terms of PTSD symptoms were maintained," Mithoefer reported. "With people who completed the assessment, 88% showed a sustained benefit, and assuming that those who didn't relapsed, that's still a 74% sustained benefit."
The Midhoefers are now in the midst of another Phase II study and are finding similar results. They are finding reductions in PTSD symptoms as measured by standard measures. They are also finding lots of interest among PTSD sufferers.
"More than 400 vets have called us from around the country," said Mithoefer. "The need is so great. It's heartbreaking that we can't accommodate them all."
Anna Mithoefer read to the audience some of the responses from their research subjects.
"It's like PTSD changed my brain, and MDMA turned it back," reported a 26-year-old Iraq veteran.
"Being in Iraq was bad, but what was worse was having my body back here and part of my mind still in Iraq," said a 27-year-old who had served as a turret gunner in Iraq. "This helped me come home."
"MDMA helped me in so many ways, it feels like it is gradually rewiring my brain," said a female military sex trauma survivor. "The MDMA sessions were the crack in the ice because the trauma was so solid before that. It was incredibly intense around the MDMA sessions -- a lot like popping a big bubble from the unconscious."
The Phase II studies underway or completed strongly suggest that MDMA is useful in the treatment of PTSD. The Phase II studies trying to win approval around the world could strengthen that case -- if they can overcome the political and regulatory obstacles before them. In the meantime, another 22 veterans are killing themselves each day.