Former New York Rockefeller drug law victim turned reformer Veronica Flournoy died last week of lung cancer in a Florida hospice. Flournoy, 39, a heavy drug user in her younger years, was snagged in an undercover drug operation and sentenced to eight years to life under New York's draconian Rockefeller laws.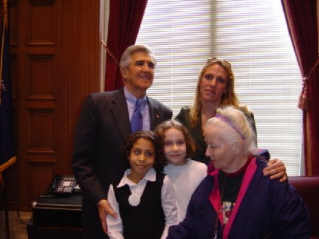 Flournoy served her minimum sentence, then collected her two young children and tried to begin life anew with her family. But the lung cancer, which appeared while she was in prison and which prison doctors told her not to worry about, left her with little time.
Prison opened Flournoy's eyes to the injustice of the drug war, and she never forgot her fellow prisoners. Flournoy participated in rallies designed to pressure polticians to undo the Rockefeller laws and even consented to using her terminal illness in a move to heighten the pressure. She appeared in a February public service announcement sponsored by the William Moses Kunstler Fund aimed at Gov. Eliot Spitzer (D) and other state politicians who have been slow to act on vows to reform the state's harsh drug laws.