The president has commuted sentences for another 61 federal drug offenders, Maine legalizers are fighting to get their signatures validated and their initiative on the ballot, a South Carolina town pays out big for the death of a local teen in a small-time pot bust, and more.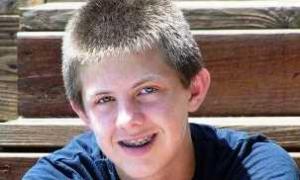 Marijuana Policy
Maine Senate Approves Marijuana DUID Bill. The Senate voted 19-14 Wednesday to pass LD 1628, which establishes a blood level for THC over which the driver is presumed to be impaired. The bill sets the limit at 5 nanograms of THC per milliliter of blood, the same as the states of Colorado and Washington. The bill now goes to the House.
Maine Legalization Campaign Gets Hearing On Invalidated Signatures. At a court hearing Wednesday, the Campaign to Regulate Marijuana Like Alcohol fought to get more than 17,000 invalidated signatures reinstated. The campaign accused Secretary of State Matthew Dunlap of using an "unconstitutionally vague" interpretation of election laws to invalidate the signatures -- all of which were notarized by the same person. Dunlap said the notary's signature didn't match his on-file signature. By invalidating the 17,000 signatures, Dunlap ensured that the initiative campaign would not qualify for the November ballot. The court has until April 11 to render a decision.
Oregon Governor Signs Marijuana Edibles Bill. Gov. Kate Brown Tuesday signed into law Senate Bill 1511, which allows people 21 and over to purchase edibles and extracts at dispensaries. The bill also allows recreational pot stores to sell medical marijuana tax-free to registered patients.
Medical Marijuana
Rhode Island Patients Protest Proposed Medical Marijuana Tax. Protestors gathered at the State House Tuesday to just say no to Gov. Gina Raimondo's (D) plan to impose a tax on patient and caregiver growers. "We have pain, we have cancer, taxing us is not the answer," they chanted. Under her plan, caregivers would have to pay $350 per plant and patients who grow their own would have to pay $150. The protest took place just before the House Finance Committee took up the proposal.
Heroin and Prescription Opioids
Full Transcript of President Obama's Atlanta Remarks on Heroin and Pain Pills. The White House has released the full transcript of the discussion panel in which President Obama took part Tuesday as part of the National Prescription Drug Abuse and Heroin Summit in Atlanta. Click the title link for the transcripts.
Law Enforcement
Family of Zach Hammond Settles Police Killing Lawsuit. The South Carolina teenager was shot and killed by police last summer as he sat in his pick-up truck. The teenage girl who was his passenger was the target of an attempted bust over the sale of a bag of weed, and police shot Hammond as he attempted to pull away from the scene. His family has settled the lawsuit for $2.1 million. State investigators last year concluded that the killing was justified, but the city has just paid up.
Sentencing
Obama Pardons More Drug Offenders. President Obama today granted clemency to 61 more federal drug offenders, more than a third of whom were serving life sentences. That brings to 248 the number of sentences commuted by Obama, more than the six previous presidents combined. He was also set to meet today with people whose sentences had been commuted by previous presidents to discuss their experiences with reentry and how the process can be strengthened. On Thursday, he will hold a Life After Clemency briefing at 2:00pm EDT, which can be viewed live at www.whitehouse.gov/live.