The DEA has clarified that it still considers CBD to be illegal, Arkansas moves forward on implementation of its new program, Michigan gets legal dispensaries and a favorable court ruling, and more.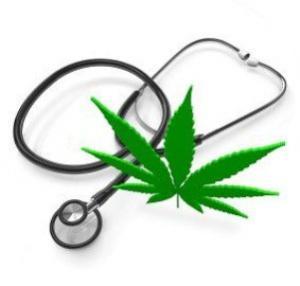 National
Last Wednesday, DEA clarified that, yes, it still considers CBD to be illegal. The DEA added a new code for marijuana extracts, including low-THC CBD cannabis oils, in the Federal Register. The code defines marijuana extracts as "an extract containing one or more cannabinoids that has been derived from any plant of the genus Cannabis, other than the separated resin (whether crude or purified) obtained from the plant." That means that marijuana extracts, even those derived from low-THC industrial hemp, are considered marijuana and are placed under Schedule I of the Controlled Substances Act.
On Monday, imprisoned California dispensary operators were seeking a presidential commutation. Luke Scarmazzo and Ricardo Montes operated a medical marijuana dispensary in Modesto, California, until their arrest by federal drug agents 10 years ago. They were prosecuted and convicted of federal drug crimes for their efforts and sentenced to 21 years 10 months and 20 years, respectively. Now, they are formally seeking sentence commutations from President Obama, who has cut the sentences of more than a thousand other federal drug prisoners so far this year. The pair point out that they would not have been prosecuted under current federal policies largely turning a blind eye to marijuana in states where it is legal, whether recreationally or merely for medical purposes.
Arizona
On Tuesday, a state appeals court ruled that local officials can't use federal law to harass dispensaries. In a unanimous decision, the state Court of Appeals ruled that local officials can't use the federal ban on marijuana to refuse to provide zoning for dispensaries. Maricopa County Attorney Bill Montgomery (R) had no legal basis to claim that federal law trumps the state's voter-approved medical marijuana, the court held.
Arkansas
On Tuesday, state regulators set the number of commercial grows at five. The state Medical Marijuana Commission voted Tuesday to allow up to five commercial cultivation centers in the state. The Arkansas Medical Marijuana Amendment, approved by voters last month, specified that there could be between four and eight centers; the commission opted to start on the low end. Grows won't start, however, until rules about growing, processing, and distribution are finalized.
Maine
Last Thursday,Mthe governor said the state should "get rid of" medical marijuana after legalization. Tea Party Republican Gov. Paul LePage called for an end to the state's medical marijuana program: "If you've got recreational marijuana, it's over the counter," he said. "Why do we need medical marijuana?" But initiative backers said the intent of the legalization initiative was to respect medical marijuana and have "dual programs running side by side."
Michigan
On Tuesday, the state's new medical marijuana laws went into effect. New state laws that will explicitly allow for dispensaries, regulate growing and processing facilities, and allow patients to use non-smokable forms of the drug are in effect as of Tuesday. "This new law will help Michiganders of all ages and with varying medical conditions access safe products to relieve their suffering," Gov. Rick Snyder (R) said after signing the bills back in September. "We can finally implement a solid framework that gives patients a safe source from which to purchase and utilize medical marijuana."
Also on Tuesday, the state appeals court ruled that the medical marijuana law protects people transporting it. The state Court of Appeals ruled that the state's medical marijuana law extends to people accused of illegally transporting it. A state law written after voters approved medical marijuana, requires that it be stored in the trunk or other inaccessible part of the vehicle, but the court held that law is invalid because it imposes additional requirements on medical marijuana users.
Ohio
Last Thursday, the state Pharmacy Board issued draft rules for dispensaries. The board has issued proposed rules governing medical marijuana distribution in the state. The rules envision up to 40 dispensaries operating, with applicants having to show they have at least $250,000 in liquid assets. Applicants would have to pay a $5,000 non-refundable application fee, and if approved, would have to pay an $80,000 annual fee. Dispensaries would also have to pay a $100 fee for each advertisement, which would have to be approved by the board. The rules are open for comment until January 13. The Board of Pharmacy is one of three state agencies tasked with regulating the nascent industry. The State Medical Board has already released rules for doctors, and the Commerce Department is charged with regulating growers and processors.
Tennessee
Last Wednesday, Republicans rolled out a medical marijuana bill. State Sen. Steve Dickerson (R-Nashville) and state Rep. Jeremy Faison (R-Cosby) held a press conference Wednesday to introduce their "conservative proposal" to allow for the use of medical marijuana. Their draft bill would set a limit of 50 grow houses statewide, with each allowed to operate one on-site and two storefront dispensaries. It appears to make no provision for patient or caregiver grows. And it limits medical marijuana eligibility to a small list of specified conditions, including cancer, HIV/AIDS, ALS, PTSD, and Alzheimer's.
[For extensive information about the medical marijuana debate, presented in a neutral format, visit MedicalMarijuana.ProCon.org.]