New York lawmakers only have until tomorrow to pass a marijuana legalization bill, China gripes about legalization in the US and Canada, the movement to decriminalize psychedelics is spreading, and more.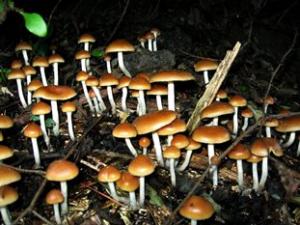 Marijuana Policy
New York Legalization Negotiations Continue as Clock Ticks Down. With the legislative session set to end Wednesday, lawmakers and Gov. Andrew Cuomo (D) are continuing to try to reach an agreement to pass the Marijuana Regulation and Taxation Act. One of the obstacles is disagreement over how and where to allocate marijuana tax revenue, with some progressive legislators pushing for a fixed percentage of revenues going to communities most adversely affected by the war on drugs, while the governor wants more executive branch control over the funds.
Medical Marijuana
Washington State Will Not Ban Sugared Edibles. State regulators are not banning sugared edibles after all. The state Liquor and Cannabis Control Board had announced last fall that it would reevaluate all edible products, especially those that might be appealing to children. But this week the board okayed edibles as long as they conform with appearance and marketing standards designed to avoid enticing children.
Psychedelics
Movement to Decriminalize Psychedelics Spreads Nationally. Decriminalize Nature, the group behind Oakland's successful natural psychedelic decriminalization ordinance, says activists from more than half the states have expressed interest in pursuing similar moves in their cities. With Oakland and Denver leading the way, activists from Berkeley are expressing strong interest, with San Diego and Boston primed to be next. The group has also gotten inquiries from Phoenix, Los Angeles, Eugene, Santa Cruz, Detroit, Chicago, Philadelphia, New York City, Baltimore, and the Hawaiian Islands.
Foreign Policy
Beijing Says US Marijuana Legalization Threatens China. Liu Yuejin, deputy director of the China National Narcotics Control Commission, told a press conference Monday that marijuana legalization in parts of the US and Canada is "a new threat to China." Liu said the number of marijuana users in the country had grown by more than 25% last year, rising to about 24,000 people (which is an incredibly miniscule number in a country of nearly 1.4 billion). "In two years, we have found increasing cannabis trafficked from North America to China," he added, although he did concede there were "few cannabis abusers in China" relative to the total population. China intercepted about 110 pounds of pot in 2018, or 0.00004 grams per person.