The impact of voters' choices earlier this month is beginning to be felt, a new poll has New Yorkers ready to legalize marijuana, Vancouver's city council votes to move toward drug decriminalization, and more.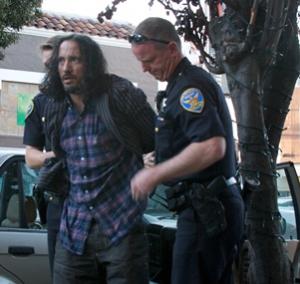 Marijuana Policy
New Jersey Attorney General Orders End to Marijuana Possession Prosecutions. In a Wednesday letter to city, county, and state prosecutors, Attorney General Gurbir Grewal ordered them to put a halt to small-time marijuana possession prosecutions until at least January 25. "It simply does not make sense or serve justice to proceed with prosecutions on charges that may be foreclosed soon through legislative action," Grewal said in a statement. "Fairness demands that we suspend prosecution of marijuana possession-related cases while we await direction from the Legislature.".
New York Poll Has Support for Marijuana Legalization at All-Time High. A Sienna College poll released Tuesday has support for legalizing marijuana at an all-time high, with 60% saying it is time to free the weed. That's up five points from the same poll in February, when 55% supported it. Meanwhile, the number of people who opposed it dropped from 40% in February to 32% now.
Medical Marijuana
New Jersey Court Rules State Must Change "Unreasonable" System to Decide Who Can Sell Medical Marijuana. A three-judge appellate court ruled Wednesday that the state's system for determining who get can medical marijuana dispensary licenses was not transparent, created confusion in the industry, and was "unreasonable." The court threw out a 2018 decision awarding six licenses and ordered the health department to come up with a better rating system.
Drug Policy
Oregon County to End Low-Level Drug Possession Prosecutions. Prosecutors in Clackamas County, just outside Portland, sent a letter to local police chiefs Monday telling them that while they disagreed with voters' decision to decriminalize drug possession earlier this month, they will heed their wishes and drop drug possession cases. "Having officers investigate and submit cases for a prosecution in the weeks leading up to February 1, which will not lead to any sanction or court supervised treatment, is not the most effective use of criminal justice resources," the prosecutor's office said.
International
Canadian Government Gives Formal Response to Petition to Decriminalize Psychedelics. Responding to a petition presented to parliament signed by more than 15,000 Canadians calling for the decriminalization of psychedelics, government ministers formally replied that no such move would take place until psychedelics underwent further study. The ministers also pointed to ways some people could obtain exemptions to use them legally despite federal prohibition.
Vancouver City Council Unanimously Approves Motion to Seek Decriminalization of Drug Possession. The Vancouver city council voted unanimously Wednesday to approve a motion asking the federal government to let it decriminalize simple drug possession. The motion was spearheaded by Mayor Kennedy Stewart, who cited high drug overdose death numbers. "On the same day that the B.C. Coroners Service confirmed that a person a day continues to die in our city due to drug overdose, Vancouver has once again decided to lead the way on drug policy in order to save lives," Stewart said. "If approved by the federal government, we will begin a robust process to determine how decriminalization will be implemented in Vancouver."