Beginning January 1, possession of up to 15 grams of marijuana or up to five marijuana plants will not be a punishable offense in the Czech Republic. Likewise, people will be able to possess up to 40 hallucinogenic mushrooms. The limits were announced Tuesday after they were decided on by the cabinet.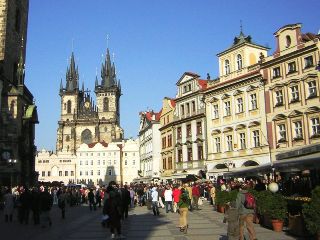 Late last year, the Czech parliament approved a new penal code that specified no punishment for the possession of "small amounts" of drugs. But the code did not specify just what constituted a "small amount," with the result that police sometimes charged people, especially home pot growers, with more serious offenses. The task of formalizing those limits has been taken up by the Justice Ministry, which submits its proposals to the cabinet.
The ministry has also proposed setting the "small amount" limits for ecstasy at four tablets and for hashish at five grams. Similarly, people could possess up to two grams of methamphetamine without fear of punishment. The cabinet will consider those proposals in two weeks.
Possession of amounts greater than "small amounts," but less than those assumed to indicate drug trafficking, will result of prison sentences of up to one year for marijuana and up to two years for other drugs.
According to the European Monitoring Center for Drugs and Drug Addiction's latest annual report, Czechs are among Europe's leading pot smokers. Among young Czechs (age 16 to 34), 22% toke up at least once a year. The European average was 16%.