The House Judiciary Subcommittee on Crime, Terrorism, and Homeland Security Wednesday approved a bill designed to end the disparity in sentencing for federal crack and powder cocaine offenses. The bill, the Fairness in Cocaine Sentencing Act of 2009 (H.R. 3245), passed by a vote of 16-9 and now heads for a House floor vote.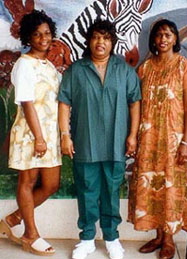 Under laws passed in the midst of the crack cocaine panic of the 1980s, it takes 100 times as much powder cocaine as crack to trigger mandatory minimum sentences. For example, five grams of crack earns a five-year mandatory minimum, but it takes 500 grams of powder to garner the same sentence.
A majority of crack users are white, but more than 80% of federal crack prosecutions have been aimed at blacks. When Hispanics are added in, nearly 96% of all federal crack prosecutions have been aimed at non-whites.
The bill, sponsored by Rep. Bobby Scott (D-VA) addresses the disparity by removing all references to crack cocaine in federal sentencing laws and treating the two forms of the drug equally. Under the bill, it would take 500 grams of either crack or powder cocaine to trigger the mandatory minimum sentence. The bill would also eliminate mandatory minimum sentences for possession of any amount of crack.
"We have taken a big step today toward ending the disparity that exists between crack and powder cocaine sentencing," said Judiciary committee chair Rep. John Conyers (D-MI), who cosponsored the bill. "African Americans serve almost as much time in federal prison for a drug offense (58.7 months) as whites do for a violent offense (61.7 months), largely due to sentencing laws such as the 100-to-1 crack-powder cocaine disparity. Since 1980, the number of offenders in federal prisons for drug offenses has skyrocketed from less than 5,000 to almost 100,000 in 2009. Currently, drug offenders represent 52% of all federal prison inmates."
The crack/powder sentencing disparity has been the most glaring example of racially imbalanced drug enforcement in recent years and has been under attack not only by sentencing reform advocates, civil libertarians, and civil rights groups, but also by the US Sentencing Commission, which has for more than a decade called for its elimination. But any moves to address it languished during the Bush administration.
The atmosphere has changed with Democratic control of the White House and the Congress. Both President Obama and Attorney General Holder support ending the disparity, so do congressional Democrats, and even some congressional Republicans.
Remaining Republican hard-line drug warriors in the subcommittee attempted to subvert the spirit of the bill, resorting to time-honored anti-drug political tactics, but failed. Rep. Lamar Smith (R-TX), the ranking Republican on the committee, was concerned about sending messages. "The bill sends the wrong message to drug dealers and those who traffic in ravaging human lives. It sends the message that Congress does not take drug crimes seriously," he complained.
Rep. Darrell Issa (R-CA) introduced an amendment to address the disparity by making the current draconian penalties for crack apply to powder cocaine as well. He said he supported reducing the sentencing disparity, but "let's do it on the side of making sure our streets are safer, not less safe."
But committee Chairman Rep. John Conyers (D-MI) ruled the amendment out of order. It was then tabled on a 14-13 vote.
Rep. Melvin Watt (D-NC) captured the majority sentiment for ending the crack/powder sentencing disparity. "It did not work," he said. "We were wrong."
The vote was welcomed by sentencing reform advocates. "Today's vote is an historic first step in ending a 20-year injustice," said Michael Macleod-Ball, interim director of the ACLU's Washington Legislative Office. "Lawmakers must act now to eliminate the disparity between crack and powder cocaine sentencing by treating both forms of the same drug equally under federal law. Congress alone has the authority to put a stop to the crack-powder disparity and long mandatory minimum sentences."
"Justice won today," said Julie Stewart, president of Families Against Mandatory Minimums (FAMM). "Today's vote represents another step to restoring basic fairness to our sentencing laws and to fulfilling the Constitution's promise of equal justice under the law. We urge the full House to act quickly on this measure."
"It makes no more sense to punish crack cocaine offenders more harshly than powder cocaine offenders than it does to punish wine drinkers more harshly than beer drinkers. Crack and powder cocaine are two forms of the same drug," said Jasmine Tyler, deputy director of national affairs for the Drug Policy Alliance. "When all is said and done people will look back at this as a watershed moment -- the day that Congress began rolling back some of the drug war's worst excesses."
The bill still has to pass the House. On the Senate side, Majority Whip Richard Durbin (D-IL) is preparing to introduce his own measure to eliminate the sentencing disparity. It is expected to win bipartisan support from his fellow Judiciary Committee members.