The House leadership rolls out a sentencing reform package, new polls show marijuana legalization majorities in Florida and Ohio, the Duke City still can't have decriminalization, and more.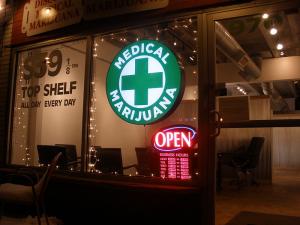 Marijuana Policy
Florida Poll Has Narrow Majority for Legalization, Overwhelming One For Medical Marijuana. A New Quinnipiac University poll has support for marijuana legalization at 51% and support for medical marijuana at 87%. The state has a CBD medical marijuana law, legislators are proposing expanding it, and there is a medical marijuana initiative campaign underway, too. Click on the link for more poll details and methodology.
Massachusetts Legalization Campaign Halfway There on Signature Gathering. The Marijuana Policy Project-backed Campaign to Regulate Marijuana Like Alcohol in Massachusetts says it has already collected some 47,000 signatures, half of its goal of 100,000. The initiative needs just under 65,000 valid voter signatures by November 18. No word yet on how the rival Bay State Repeal, which has its own legalization initiative, is doing.
As Initiative Vote Looms, Ohio Poll Has Narrow Majority for Legalization. A new Quinnipiac University poll has generic support for legalization at 53%, just about where it was a year ago. The poll comes as voters there will decide next month on the fate of a controversial legalization initiative from ResponsibleOhio -- Issue 3 on the November ballot. The poll did not specifically ask voters about support for that measure. Click on the title link for more poll results and methodology.
Albuquerque Mayor's Decriminalization Veto Upheld (Again). For the second time in as many years, the Albuquerque city council has passed a decriminalization ordinance, the mayor has vetoed it, and the council has been unable to override the veto. An attempt to override Mayor Richard Berry's (R) latest veto failed Wednesday night on a 5-4 vote along party lines.
Medical Marijuana
As Clock Ticks, Calls on California Governor to Sign Medical Marijuana Bills. Law enforcement and the cannabis industry, as well as cities and counties and state lawmakers, are all calling on Gov. Jerry Brown (D) to sign a package of comprehensive, statewide medical marijuana regulation bills without delay. The bills are Assembly Bill 266, Senate Bill 653, and Assembly Bill 243. Brown has until Sunday to act. If he doesn't the bills will become law without his signature.
Florida Legislator Files Medical Marijuana Bill. Rep. Matt Gaetz (R-Shalimar) has filed House Bill 307, which would allow patients to use medical marijuana under the state's "investigational drug" law. Sen. Rob Bradley (R-Fleming) said he would file a companion measure in the Senate.
Michigan House Approves Dispensaries, Edibles Bills. The House Wednesday voted 95-11 to approve House Bill 4209, which would create a state board to regulate dispensaries, as well as approving bills to allow for the use of edibles and to set up a tax structure. The measures now head to the state Senate.
Harm Reduction
Expert Panel Calls for Injection Drug Users to Have Access to Hep C Treatment. An international expert panel convened by the International Network for Hepatitis in Substance Users is recommending that injection drug users be offered drugs to cure the disease, as well offered comprehensive social support and harm reduction services. The recommendations were published this month in the International Journal of Drug Policy.
Sentencing
House Leaders Announce Sentencing Reform Deal. House Judiciary Chair Bob Goodlatte (R-VA) Wednesday announced a deal on sentencing reform with his counterpart Ranking Member John Conyers (D-MI), and Crime Subcommittee Ranking Member Sheila Jackson-Lee (D-TX). The bill -- The Sentencing Reform Act -- takes a similar approach to the Senate's Sentencing Reform and Corrections Act, announced last week, although this bill contains new problematic provisions. "This is not the legislation we would have drafted, but we are encouraged that we now have bills in the House and Senate that tackle similar issues and that move the ball down the field for sentencing reform," said Michael Collins, policy manager for the Drug Policy Alliance. "We are more optimistic than ever that a bill will land on the President's desk."