St. Louis aldermen move to end fines for marijuana possession and allow personal cultivation, New York marijuana arrests are declining dramatically, and more.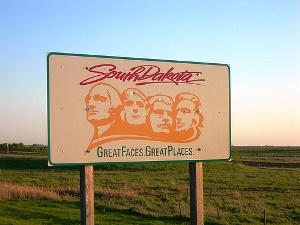 Marijuana Policy
New York State Marijuana Arrests Nearly Vanish After Legalization. Since marijuana became legal in the state in March, marijuana arrests have shrunk to extremely low levels. According to data compiled by the state Division of Criminal Justice Services, only 116 people were arrested on marijuana charges from April through October. In 2017, there were more than 28,000 pot possession arrests alone. By 2020, after lawmakers moved to reduce marijuana penalties, there were only 2,720 arrests. And now the state is on track to reduce that number by 90 percent this year.
Texas Poll Shows Strong Majority for Marijuana Legalization, Even Majority Support Among Republicans. A new poll from the University of Houston and Texas Southern University has support for marijuana legalization at 67 percent, with even 51 percent of Republicans in support. That Republican support number is important since Republicans control the state legislature, and polling like this could prod the party to get on board with the public. The poll also asked about legalizing other substances, such as meth and heroin, but found little support with only 16 percent in favor.
St. Louis Aldermen Move to Decriminalize Pot Possession, Cultivation. The city's Board of Aldermen voted last Friday to give preliminary approval to a measure to decriminalize marijuana in the city. The measure needs one more vote by the board to go into effect. Under the proposed ordinance, people 21 and over could possess up to two ounces without any penalty. The ordinance also mandates that "no resources" be spent to punish adults for growing up to six plants. The measure also has the support of Mayor Tishaura Jones (D), whose office said the "intention is to free up police resources so they don't even have to worry about arresting someone for a victimless crime." In 2018, the board voted to make pot possession a civil infraction with a maximum $25 fine.
Medical Marijuana
South Dakota Medical Marijuana Program Issues First ID Cards. The state has issued its first medical marijuana ID cards, the state Health Department's Medical Cannabis Program announced last Friday. The first card issued went to a resident of Day County. "Today marks the culmination of months of hard work in preparation for the kickoff of a responsive and efficient medical cannabis program for eligible South Dakotans," said Geno Adams, Medical Cannabis Program Administrator. "In the months ahead, we will continue to ensure that patients and their caregivers, can continue to obtain medical cannabis permits in accordance with their written certifications."
Patients, caregivers, and medical providers who wish to get more information on how to participate in South Dakota's medical cannabis program can visit: MedCannabis.sd.gov. The site features a "Frequently Asked Questions' section, as well as a section for establishments, that is continuously updated by the Department. All patients and caregivers who apply and are issued a medical cannabis card will also receive a flyer with helpful tips on the importance of safe and responsible storage of their medical cannabis at their homes. To view the flyer, click here.