There is a brewing controversy over whether New Jersey cops can smoke weed now that it is legal there, Massachusetts activists plan a psychelic and broader decriminalization push, and more.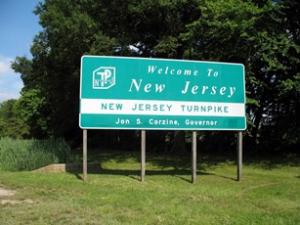 New Jersey Recreational Marijuana Sales Begin Thursday
. The first sales of adult-use marijuana are set to begin Thursday after the state Cannabis Regulatory Commission last week licensed seven medical marijuana dispensaries to sell their products to anyone 21 or over. But while medical marijuana patients can purchase up to three ounces every 30 days, adult-use customers will only be able to purchase one ounce at a time. The commission earlier this month approved more than 100 conditional licenses for smaller growers and manufacturers, many with social equity ownership, but those licensees are not expected to be operating until next year.
New Jersey Police Chiefs Say Cops Should Be Barred from Using Marijuana. Responding to an opinion last Thursday from Acting Attorney General Matthew Platkin that police officers can smoke marijuana while off duty, the New Jersey State Association of Police Chiefs is calling on the legislature to make an exception for police officers and other "safety-sensitive" professionals and bar them from using marijuana at any time. "Our association is asking for the law to be modified so police brass has the necessary tools to make an appropriately measured response when a "safety-sensitive" employee uses cannabis," the chiefs wrote. "Police executives need to assure the public that their officers are not working while cannabis is metabolizing in their system. Keep in mind, cannabis can exist in the body for up to 28 days." (It is non-psychoactive marijuana metabolites that remain in the body for an extended period of time, not psychoactive THC, which wears off in a matter of hours.)
New Jersey Governor Says He Would Consider Banning Weed for Cops. Responding to a rising kerfluffle over whether police should be able to use marijuana now that it is legal in the state, Gov. Phil Murphy (D) said Monday that he would consider barring recreational marijuana use for off-duty police officers. Addressing concerns that police might show up stoned on the job, Murphy said, "There's no allowing anybody to show up impaired, whether you're drinking or whether you've smoked weed. Anybody who shows up impaired would be dealt with aggressively." And then he added: "Would I be opened minded to a legislative fix that would address this? The answer is yes."
Psychedelics
Massachusetts Activists Plan Decriminalization Campaign in Worcester, Statewide Reform Push. Bay Staters for Natural Medicine (BSNM) has launched a signature-gathering drive to put a decriminalization initiative that emphasizes psychedelics but would also decriminalize the personal possession of all currently illegal drugs. They are hoping the city council, which recently approved a resolution calling for a study of the utility of arresting people for possession of entheogenic plants and replacing that approach with a lowest law enforcement priority approach, would approve the measure this year. But if not, they are aiming at collecting some 16,000 signatures by this summer to put it directly before voters in November. Activists are preparing a similar push in Amherst, as well as a state-wide effort to make legislators file decriminalization bills "by request" of voters even if the legislators do not support them.