The Biden administration rolls out new sanctions aimed at international drug trafficking, a Washington state town endorses psychedelic reforms, and more.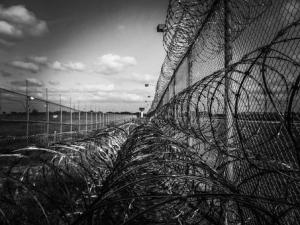 Marijuana Policy
Iowa Senate Democrats Propose Constitutional Amendment to Legalize Marijuana. Led by state Sen. Joe Bolkom (D-Iowa City), a trio of Senate Democrats have proposed a constitutional amendment to legalize marijuana. The move comes after years of legislative efforts to legalize it have gone nowhere in the Republican-dominated legislature. Joining Bolkom at a Wednesday press conference to announce the plan were state Sens. Janet Petersen (D-Des Moines) and Sarah Trone Garriott (D-West Des Moines). It is time, Bolkom said, to "basically (beginning) to treat marijuana like we treat a six-pack of beer." He cited the conviction of more than 4,300 Iowans for marijuana possession last year.
Psychedelics
Port Townsend, Washington, City Council Unanimously Approves Psychedelic Reform Resolution. The city council in the Washington state coastal community of Port Townsend has unanimously approved a resolution making the enforcement of laws against entheogenic substances among the city's lowest priorities. It also includes specific language saying that the city would not direct funding to police specifically for entheogen enforcement activities. The resolution also expresses support for broader decriminalization at the state and federal level. " Port Townsend maintains that the abuse of controlled substances should be understood primarily as a public health issue," the text of the resolution says. The city becomes the second in the state to pass such a measure. Seattle's city council passed an entheogen decriminalization resolution in October.
Foreign Policy
White House Strengthens Sanctions to Fight International Drug Traffic. Last week, the White House issued Executive Order 14059, "Imposing Sanctions on Foreign Persons Involved in the Global Illicit Drug Trade." The order implements part of the Fentanyl Sanctions Act of 2019 and significantly expands the use of sanctions by the US government to fight drug trafficking. The order allows the government to impose sanctions on any foreign citizen involved in "international drug proliferation activity" or who provides support -- either financially or in goods or services -- for such activities. The sanctions will allow the US government to block a target's property in the US, block US financial institutions from doing business with the target, and bar US citizens from investing in an entity that has been targeted for sanctions.
Sentencing
Biden Administration Will Let Prisoners Sent Home Because of Pandemic to Stay Home. The Department of Justice has released a new analysis that will allow thousands of federal prisoners released to home confinement to avoid returning to prison to finish their sentences. As part of the 2020 CARES Act coronavirus relief bill, Congress granted the Bureau of Prisons the ability to release some federal prisoners for as long as the pandemic was considered a national emergency, and some 4,800 prisoners were released.
Late in the Trump administration, his Justice Department released a determination that once the pandemic emergency was over, those prisoners would have to go back to prison to finish their sentences. The Biden Justice Department initially agreed, holding that 2,800 of those prisoners would have to return to prison. But with this new analysis, the department has changed course, determining that the Bureau of Prisons does have the authorization to extend home confinement.
"Thousands of people on home confinement have reconnected with their families, have found gainful employment, and have followed the rules," said Attorney General Merrick Garland. "In light of today's Office of Legal Counsel opinion, I have directed that the Department engage in a rulemaking process to ensure that the Department lives up to the letter and the spirit of the CARES Act. We will exercise our authority so that those who have made rehabilitative progress and complied with the conditions of home confinement, and who in the interests of justice should be given an opportunity to continue transitioning back to society, are not unnecessarily returned to prison."