A bill that would decriminalize the possession of small amounts of marijuana in Washington state was approved by the state Senate Judiciary Committee Wednesday. The measure now heads for the Senate Rules Committee, which must also approve it before it can head for a floor vote.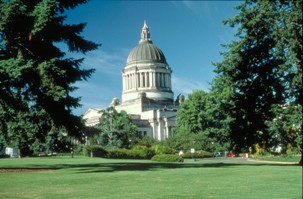 The bill,
SB 5615
, reclassifies adult possession of no more than 40 grams of marijuana from a misdemeanor crime carrying mandatory jail time to a civil infraction imposing a $100 penalty that can be paid by mail.
A companion bill, HB 1177, has been referred to the House Committee on Public Safety & Emergency Preparedness, where it has yet to be scheduled for a public hearing. If a hearing isn't held by next Wednesday, the effort will be effectively dead because that's the day by which bills must be passed out of committee.
Twelve states have decriminalized the possession of small amounts of marijuana, the most recent being Massachusetts last November. A decriminalization bill is also being considered this year in New Hampshire.