The Louisiana House approves a bill to protect state workers who use medical marijuana, a South Dakota marijuana legalization initiative has qualified for the November ballot, and more.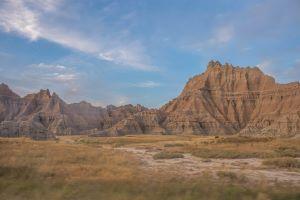 Marijuana Policy
South Dakota Will Vote on Marijuana Legalization in November -- Again. Secretary of State Steve Barnett (R) announced Wednesday that a marijuana legalization initiative sponsored by South Dakotans for Better Marijuana Laws has qualified for the November ballot. Initiative 27 will give voters a second chance to vote for marijuana legalization. In 2020, the same group sponsored a legalization initiative that won with 54 percent of the vote, only to see the will of the voters overturned by the state Supreme Court at the behest of Republican Gov. Kristi Noem.
Another Texas City Will Vote on Marijuana Decriminalization in November. After Austin voters earlier this month overwhelming approved a marijuana decriminalization measure, the Central Texas town of Killeen is now set to vote on a similar measure in November. Ground Game Texas, the progressive group behind both efforts, said Wednesday it had collected enough signatures to make the ballot.
Medical Marijuana
Louisiana House Approves Bill to Protect State Workers Who Use Medical Marijuana. The House on Tuesday voted 60-32 to approve House Bill 988, which would protect state employees from negative consequences for legal medical marijuana use. The bill would bar employees being fired for medical marijuana use and would prevent discrimination against potential hires for medical marijuana use. Public safety employees such as police and firefighters are not included, though. The bill now goes to the Senate.
Opiates and Opioids
Colorado Governor Signs Bill Increasing Fentanyl Penalties. Gov. Jared Polis (D) on Wednesday signed into law House Bill 22-1326, the "Fentanyl Accountability and Prevention Act." The bill lowers the threshold for a felony fentanyl possession charge from four grams to one and includes counterfeit pills that may contain only small amounts of the drug. As a last-minute change, lawmakers added a provision that will allow people to argue in court they did not "knowingly" possess fentanyl, which is a common phenomenon because the drug is often used in counterfeit pills. The bill also allocates $10 million for emergency health services and more than $25 million in harm reduction spending, primarily for overdose reversal drugs, but also for fentanyl test strips and a three-year education campaign.