In an editorial appearing in last Sunday's print edition, Washington state's largest circulation daily newspaper has called on the state legislature to legalize marijuana. "Marijuana should be legalized, regulated and taxed," the Seattle Times editorial board wrote.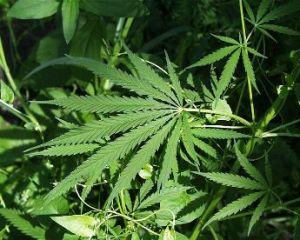 The endorsement comes as the legislature ponders
House Bill 1550
, which would do just that. It also comes just days after a similar endorsement from first term Seattle City Attorney Peter Holmes, who published an op-ed titled
Washington State Should Lead on Marijuana Legalization
in the Times Thursday.
Legalization is within reach in Washington, according to a
SurveyUSA poll
released late last month. That poll had support for marijuana legalization in general at 51% in the state, although that figure dropped to 47% when respondents were asked if they supported marijuana being sold through state liquor stores, as HB 1550 envisions.
In its Sunday editorial, the Times said the Evergreen State could take the first step toward ending pot prohibition nationwide. "The push to repeal federal prohibition should come from the states, and it should begin with the state of Washington," said the Times.
The Times noted that Washington state had been in the vanguard of medical marijuana legalization and that Seattle had led the move to make adult marijuana possession offenses the lowest law enforcement priority. "It is time for the next step," the Times said.
Declaring that "marijuana is available now," the Times declared that "prohibition has not worked" and has imposed numerous costs -- to people arrested and imprisoned, in wasted law enforcement resources, in corruption and "disrespect for the law," in encouraging a criminal lifestyle among youth, and in lost tax revenues.
Although legalization would put Washington at odds with federal law, leading to a political and legal fight, somebody has to do it, and it might as well be Washington, the Times said.
[Editor's Note: HB 1550 might certainly ignite a political fight, but the legal conflict aspect tends to be overstated. As with state medical marijuana laws, the federal government has been found to have legal power to enforce federal drug laws, even in states that have broken with federal policy, but no federal power has been found which forces states to have drug laws on their own books.]