Last week, 136 people died in the Indian state of Gujarat after drinking tainted alcohol, and the incident has stirred debate over the state's alcohol prohibition policy, in existence since 1960. One of India's "liquor barons" has invited the state government to do away with prohibition, and the state government has invited him to shut up about it.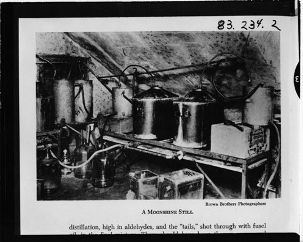 The deaths occurred in Ahmedabad, about 35 miles from the state capital, Gandhinagar. Most of the dead were common laborers who had allegedly purchased illicit liquor produced or distributed by one Vinod Dagri, currently a fugitive, and described in local media as "the key mastermind in the hooch tragedy case."
It's not the first time contaminated black market alcohol has killed people in Gujarat. And as Gujarat officials were quick to point out, moonshine deaths also occur in Indian states without alcohol prohibition. In a Monday statement, Gujarat government spokesperson Jaynarayan Vyas noted that tainted alcohol had killed 31 people in Kerala in October 2000, 10 were killed and four blinded by bad hooch in Bhubaneswar in February of this year, 13 people died in of bad booze in Kolkata in May 2008, and 142 people in Karnataka had died from illicit liquor over the course of last year.
[Ed: Deaths from tainted alcohol in states that don't have prohibition are comparable to those in Gujarat, only because people in those states have access to alcoholic beverages that were legally produced, then smuggled into their states. If alcohol prohibition were to become more widespread, or nationwide, legally produced alcohol would become a scarcer commodity, and tainted alcohol would likely cause proportionally many more deaths in places like Kerala or Kolkata or Karnataka than it does today.]
Still, Vijay Mallya, chairman of the UB Group, India's largest liquor conglomerate, couldn't resist taking the opportunity to jab at the state's political leadership for its adherence to prohibitionist policies. Mallya offered to help the state craft a "responsible alcoholic beverages policy" in a statement cited in the Hindustan Times. "The deaths are not only tragic but should serve as a wake-up call to our political hypocrites. [Gujarat Chief Minister] Narendra Modi knows full well that every brand of alcohol is available in Gujarat," Mallya said. "The farce of prohibition, which cannot be enforced, leads to illegal, unhygienic and unsupervised production of deadly cocktails which claim innocent lives. It is time that political masters face reality in the interests of people's health," he added.
Minister Modi was not amused. "Many elements are giving the tragic incident political color and are trying to ruin the peaceful atmosphere in Gujarat," he said. "My government is sincere about eliminating the vice of illicit liquor."
State Health Minister Jay Narayan Vyas also suggested that Mallya butt out. "This is an internal matter of the Gujarat government and Mr. Mallya should avoid making suggestions on what should be done in Gujarat," Vyas told reporters in Gandhinagar.
Early this week, the Gujarat government was standing firm. "There is no question of any rethink on easing or lifting the prohibition laws," Vyas said on Monday. "The government is committed to implementing the prohibition laws for the peace, prosperity and security of the people of Gujarat."