A legalization bill in Vermont awaits the governor's signature, and so does a decrim bill in New Hampshire, Trump names an anti-reform drug commission, Senate Democrats signal their concerns over Trump drug policies, and more.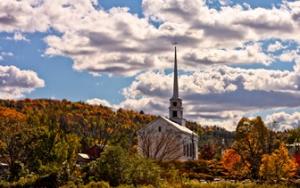 Marijuana Policy
Delaware Legalization Bill Wins Committee Vote. The House Revenue and Finance Committee on Wednesday approved House Bill 110, which would allow people 21 and over to possess marijuana and buy it from marijuana shops, which would be limited to 75. There is no provision for people to grow their own. The bill now goes to the House floor.
New Hampshire Legislature Approves Decriminalization Bill. With approval by the Senate on Thursday, a decriminalization bill is now headed to the desk of Gov. Chris Sununu (R). House Bill 640 would make possession of an ounce or less of marijuana a civil infraction. It is currently a misdemeanor.
Pennsylvania Poll for First Time Has Majority for Legalization. For the first time, the Franklin and Marshall College Poll is reporting a majority of Keystone Staters favoring marijuana legalization. The poll had support at 56%, a whopping 16-point increase over the last time Franklin and Marshall asked the question in June 2015. But only 44% of Republicans supported it, and the GOP has huge majorities in the state legislature.
Vermont Legalization Bill Awaits Governor's Action. In a historic move, the legislature has approved Senate Bill 22, which would legalize the possession of up to an ounce of marijuana possession and allow for limited cultivation by people 21 and over, as well las creating a commission to study the best ways to tax and regulate marijuana commerce in the future. Now the question is whether Gov. Phil Scott (R) will sign the bill into law. He has expressed concerns about drugged driving, but also said he thinks legalization is "inevitable." He says he will "review" the bill and did not commit to vetoing it.
Medical Marijuana
Calls Grow for Florida Special Session to Deal With Medical Marijuana. House Speaker Richard Corcoran has joined a growing number of people calling for a special legislative session to come up with rules for the state's voter-approved medical marijuana amendment. Senate President Joe Negron has also said the legislature should be responsible for crafting the rules. The session ended earlier this week without the legislature reaching agreement on how to regulate medical marijuana. If the legislature doesn't come back into session to deal with the issue, it will be left up to the state Health Department.
Drug Policy
Trump Names Members of Commission to Combat Drug Addiction. President Trump has named the members of his new commission to combat drug addiction, and the list of names is heavy with opponents of marijuana legalization. The members are New Jersey Gov. Chris Christie (R), North Carolina Gov. Roy Cooper (D), Massachusetts Gov. Charlie Baker (R), Project SAM co-founder and former US Rep. Patrick Kennedy, and former Deputy Director for Demand Reduction at the Office of National Drug Control Policy Dr. Bertha Madras.
Senate Dems Send Letter Raising Concerns on Trump's Opioids, Marijuana Policy. Six Senate Democrats this week sent a letter to the acting director of the Office of National Drug Control Policy (ONDCP -- the drug czar's office) saying they were concerned with the administration's "open hostility" to legal marijuana states and possible budget cuts they said could aggravate the opioid crisis. "We appreciate any sincere efforts to combat substance use disorders. We are concerned that this administration may revert to a policy that focuses on the criminal justice system over public health efforts," the letter reads. The senators referenced Trump's threat to radically defund ONDCP, as well as the repeal of other Obama-era policies responding to the opioid epidemic. "A meaningful effort to combat substance use disorders must focus on the full implementation of the Comprehensive Addiction and Recovery Act, adequate funding for the Substance Abuse and Mental Health Services Administration, and improving the Affordable Care Act by expanding access to mental health and substance use disorder services and health insurance," the letter says. Repealing the Affordable Care Act (Obamacare) would be "a major step backwards in the prevention and treatment of drug addiction," they wrote. "We are very concerned that this administration will exacerbate the opioid epidemic rather than alleviate it," the letter said. And then, there's pot: "We are also concerned by the administration's open hostility to state policies legalizing or decriminalizing the possession and use of medical or recreational marijuana," the senators wrote. "Particularly given the severity of the ongoing opioid use epidemic, federal resources should be targeted at providing comprehensive substance use disorder programs and cutting off the flow of deadly drugs rather than interfering with state regulatory regimes for marijuana," the letter said.
International
Medical Marijuana Now Available in Chilean Pharmacies. Pharmacies in Santiago will begin selling medical marijuana this week, a first for Latin America. Chile legalized the use of medical marijuana in 2015, but until now, patients could only obtain it by importing it or from a small number of dedicated farms set up by a charity. The Congress is currently debating a bill that would allow people to grow their own.