There's another national pot poll showing a strong majority for legalization, an Arizona poll shows majority support, too; the ONDCP announces some opioid crisis spending initiatives, and more.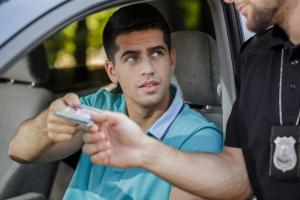 Marijuana Policy
CBS News Poll Hits Record High in Support for Marijuana Legalization. A new CBS News poll has support for marijuana legalization at 65%, an all-time high for the CBS poll and in line with other recent polling. Now, even a majority (56%) of Republicans favor it and even among Americans over 65 legalization has more support than opposition.
Arizona Poll Has a Majority for Marijuana Legalization. A new poll from OH Predictive Insights has support for marijuana legalization among registered voters at 54%, with only 33% opposed. The poll comes as at least two different legalization initiative campaigns are vying to get on the 2020 ballot. A 2016 legalization initiative was narrowly defeated.
Heroin and Prescription Opioids
ONDCP Announces More Than $4 Million in Grants for Local Programs Combating the Opioid Crisis. Today, White House Office of National Drug Control Policy (ONDCP) Director Jim Carroll announced $4.5 million in grants to help local programs counter the effects of the opioid crisis in their communities. ONDCP, the University of Baltimore, and the Centers for Disease Control and Prevention (CDC) collaboratively selected 14 programs in areas of the United States to receive "Combating Opioid Overdose through Community-Level Intervention (COOCLI)" grants. The projects, which will be overseen by the University of Baltimore, will employ a range of approaches such as identifying individuals most at risk of overdosing, supporting medication-assisted treatment in jails, collaborating with public safety agencies, and connecting high-risk pregnant and postpartum women and their children to opioid use disorder care coordination services.
Vaping
Massachusetts Senate Strips Vehicle Seizure Provision from Vaping Bill. The state Senate on Wednesday amended a bill banning flavored tobacco and taxing e-cigarettes to remove a provision that would have allowed the police to seize the vehicle of anyone driving with untaxed vaping products in the car. State law allows the seizure of vehicles in which untaxed cigarettes and tobacco products are found (!). This bill would have extended that provision to vaping products, but was removed on a 39-0 vote after lawmakers raised concerns about proportionality.