A trio of federal bills dealing with veterans and medical marijuana hit some bumps, the New Hampshire Senate approves home cultivation, Texas CBD bills pass the House, and more.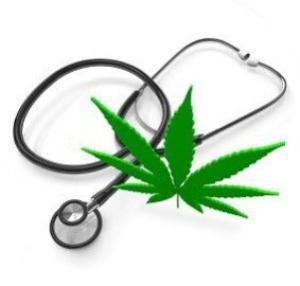 National
Trump Administration Opposes Bills Easing Medical Marijuana Access for Veterans. In testimony before the House Veterans Affairs Subcommittee on Health, officials from the Department of Veterans Affairs said the agency opposes three bills aimed at easing medical marijuana access for vets. The bills are the Veterans Equal Access Act (HR 1647), the VA Medicinal Cannabis Research Act (HR 712) and the Veterans Cannabis Use for Safe Healing Act (HR 2191).
Congress Members Call on DEA to Approve More Marijuana Growers. Some 30 members of Congress have sent a letter to the Justice Department and the DEA Tuesday asking the agencies to speed the process of approving new federally authorized marijuana growers. There is currently only one authorized cultivation facility, at the University of Mississippi. Although new applications are supposed to be approved, the representatives called the process "arduous and long."
House Committee Votes on Veterans Medical Marijuana Bills Canceled. Rep. Mark Takano (D-CA), chair of the House Veterans Affairs Committee, cancelled votes on two bills concerning medical marijuana and veterans that were set for Wednesday. He said he now plans to hold a later hearing on the legislation but gave no reason for canceling the votes or the delay.
Louisiana
Louisiana Bill Allowing Vaped Medical Marijuana Advances. A bill that would allow medical marijuana patients to vape their medicine was approved by the House Health and Welfare Committee Wednesday. HB 368 would also do away with the list of qualifying conditions and allow physicians to recommend it for any debilitating medical condition. It now heads for a House floor vote.
Louisiana Bill to Ease Access to CBD Advances. A bill that would ease access to CBD products by removing low-THC hemp from the state criminal code passed the House Committee on Administration of Criminal Justice Wednesday. HB 138 now heads for a House floor vote.
New Hampshire
New Hampshire Senate Approves Medical Marijuana Home Cultivation. The Senate on Thursday approved HB 364, which would allow patients to grow up to three mature plants, three immature plants, and 12 seedlings at home. The House has already passed the bill but will have to vote again to approve amendments made in the Senate. If it does so, the bill will then head to the desk of Gov. Chris Sununu (R).
Texas
Texas House Passes CBD Medical Marijuana Expansion Bill. The House voted Monday to advance HB 1365, which would add Alzheimer's, Crohn's disease, muscular dystrophy, post-traumatic stress disorder, autism and a bevy of other illnesses to an existing state program that currently applies only to people with intractable epilepsy who meet certain requirements. The bill would also increase the number of dispensaries the state can authorize from three to 12, as well as authorizing marijuana testing facilities. The state's medical marijuana law allows only for the use of CBD. The bill still needs one final House housekeeping vote before heading to the Senate.
Texas House Passes Second CBD Medical Marijuana Bill. The House on Tuesday gave final approval to HB 3703, which would add multiple sclerosis, epilepsy and spasticity to the list of debilitating conditions that qualify for cannabis oil. It passed a similar bill, HB 1365, on Monday. Both now head to the Senate.
[For extensive information about the medical marijuana debate, presented in a neutral format, visit MedicalMarijuana.ProCon.org.]