Amsterdam wants a city district to be part of a national regulated marijuana supply experiment, Florida's attorney general challenges a marijuana legalization initiative, and more.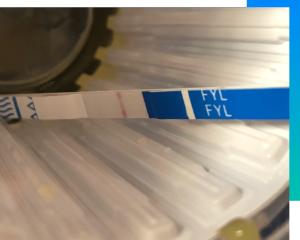 Marijuana Policy
Florida Attorney General Files Challenge to Marijuana Legalization Initiative. Attorney General Ashley Moody (R) this week filed a challenge to the Smart & Safe Florida marijuana legalization initiative with the state Supreme Court, arguing that it should not appear on the November ballot.
In her brief filed with the court, Moody argued that the measure misleads voters because it fails to make plain that marijuana is and would remain illegal under federal law. Moody also told the court that although it had approved similar language in other marijuana legalization initiatives, it was wrong to do so: "In previously approving similarly worded ballot summaries, the court erred," she wrote.
The ballot summary does say that the initiative does not change federal law, but that statement is "inadequate to resolve the confusion," Moody wrote.
Supreme Court approval is the last step for the initiative before it can appear on the November ballot. If it does, it will need 60 percent of the vote to be approved.
Harm Reduction
Florida Governor Signs Fentanyl Test Strip Bill into Law. Gov. Ron DeSantis (R) has signed into law Senate Bill 164, which decriminalizes fentanyl test strips by removing them from the state's definition of drug paraphernalia. Some 6,000 Floridians died of fentanyl overdoses in 2020, but a test strip decriminalization bill was defeated last year after some lawmakers said the move encouraged drug use.
International
Luxembourg Lawmakers Approve Marijuana Legalization Bill. Deputies approved limited marijuana legalization bill, Bill 8033, on Wednesday. The bill allows people to grow up to four plants at home and consume the fruits of their harvest at home. But use or possession of up to three grams outside the home can bring a fine of between 25 and 500 Euros, and offenses involving more than three grams can bring fines of up to 2500 Euros and jail terms ranging from eight days to six months.
The Pirate Party criticized the bill as "false legalization" because it does not address black market dealing.
Amsterdam Wants City District to Be Part of National Marijuana Cultivation Trial. Amsterdam has nominated the Amsterdam-Oost district to take part in a national experiment to regulate the supply of marijuana to coffeeshops, the city announced Wednesday. uring the experiment, which is expected to run for four to five years, coffeeshops will sell regulated, quality-controlled marijuana produced by selected growers.
Mayor Femke Halsema and city aldermen argued for the city to be included in the experiment because "the results of the experiment may eventually lead to changes in the tolerance policy, which may greatly affect the coffeeshops and cannabis market in Amsterdam." The city had initially been excluded from the trial because it had too many coffeeshops, but the cabinet recently decided to allow city districts to participate. With 100,000 inhabitants and 10 coffeeshops, Amsterdam-Oost now meets the qualifying conditions.
But the Ministers of Justice and Security and Health, Welfare, and Sport will have to decide whether the Amsterdam-Oost district can be included in the experiment. The other municipalities set to participate are Groningen, Almere, Arnhem, Nijmegen, Zaanstad, Hellevoetsluis, Breda, Tilburg, Maastricht and Heerlen.