Republicans seek political advantage by calling Mexican cartels "terrorist organizations," the FDA eases rules for groups distributing the opioid overdose reversal drug nalxone, and more.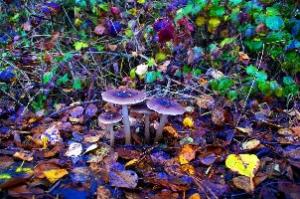 Marijuana Policy
Arkansas Supreme Court Okays Marijuana Legalization Initiative for November Ballot. The state Supreme Court on Thursday held that the Responsible Growth Arkansas marijuana legalization initiative will be counted after all. The move comes after the Board of Election Commissioners ruled that the measure's ballot title was misleading, but the high court disagreed, holding that "initiative power lies at the heart of our democratic institutions" and that the board and prohibitionist groups who had intervened in the case "have not met their burden of proving that the ballot title is insufficient."
Psychedelics
Colorado Poll Has Psilocybin Initiative Trailing. A new poll has the magic mushroom decriminalization initiative, Proposition 122, well south of the 50 percent plus one votes needed to pass in November. The Fox 31/Chennel2/Emerson College/The Hill poll had only 36 percent supporting the measure, with 41 percent opposed and 23 percent undecided. While the large number of undecideds leaves room for hope, they would have to break pretty decisively in favor of the initiative for it to get over the top. Only Democrats favored the initiative (53 percent), while 61 percent of Republicans opposed it. Two racial/ethnic groups emerge as opponents: 64 percent of Blacks oppose it, as do 63 percent of multiracial voters.
Harm Reduction
Opioid Reversal Drug Access to Ease Under Relaxed FDA Rules. The Food & Drug Administration (FDA) announced Thursday that harm reduction programs distributing the opioid overdose reversal drug naloxone will not have to comply with certain federal product tracing requirements. The agency said it would not enforce certain Drug Supply Chain Security Act requirements on programs that are distributing the drug to at-risk communities while an opioid public health emergency exists. "Combating the opioid overdose epidemic is an urgent public health priority for FDA," the agency wrote in the guidance. The FDA "is committed to advancing solutions to reduce opioid overdose deaths in the United States, including by supporting efforts to increase public availability of and access to naloxone."
Foreign Policy
GOP Senators File Bill Designating Drug Cartels as Terrorist Organization. Sens. Roger Marshall (R-KS) and Rick Scott (R-FL) filed a bill Tuesday to formally designate Mexican drug cartels as foreign terrorist organizations. The Drug Cartel Terrorist Designation Act. "The illicit drugs and other deadly activities being carried out by cartels are killing Americans at record rates. Since Joe Biden and the Democrats continue to turn a blind eye, we are going to do something about it by designating the drug cartels as Foreign Terrorist Organizations," said Sen. Marshall. "As these cartels continue to invade our porous southern border in an increasingly militarized approach, this designation is needed to ramp up our efforts to combat them. We will not rest in our fight to stop fentanyl's terrible scourge wreaking havoc in Kansas and across the US." Nonetheless, Mexican cartels are not foreign terrorist organizations; they are drug trafficking organizations.
GOP Texas Governor Designates Mexican Cartels as Terrorist Organizations. Gov. Gregg Abbott issued an executive order Tuesday that designated specified Mexican drug cartels as foreign terrorist organizations, although since Texas does not set US foreign policy it is not clear just exactly what that means. The order instructs the state Department of Public Safety (DPS) "to take immediate action to keep Texans safe amid the growing national fentanyl crisis." Abbott also directed DPS to identify Texas gangs that support the cartels and seize their assets.