A Maryland bill implementing legal marijuana commerce is signed into law, an Oklahoma bill cracking down on illicit medical marijuana grows is signed into law, and more.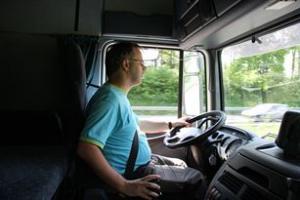 Marijuana Policy
Maryland Governor Signs into Law Bill Implementing Marijuana Legalization. Gov. Wesley Moore (D) on Wednesday signed into law Senate Bill 516, which implements a voter-approved referendum to legalize marijuana. The bill allows currently operating medical marijuana dispensaries to apply for licenses to sell to the adult market beginning in July and mandates that licenses for up to 300 marijuana retailers by July 2024. The bill also sets a 9 percent sales tax on marijuana products, except for registered medical marijuana patients, who are exempt. The bill also allows patients to grow up to four plants at home and increases the amount of marijuana patients can possess.
Medical Marijuana
Oklahoma Governor Signs into Law Bill Cracking Down on Illegal Medical Marijuana Grows. Gov. Kevin Stitt (R) on Wednesday signed into law House Bill 2095, which puts the Oklahoma Attorney General's Office, the Oklahoma Bureau of Narcotics and Dangerous Drugs Control, and the Oklahoma State Bureau of Investigation full enforcement authority over the state's medical marijuana laws. The bill is aimed at cracking down on a plethora of illegal marijuana grow operations and says that authorities can seize and destroy marijuana that was "not properly logged in inventory records or untraceable product not required to be in the system." The bill also makes it a misdemeanor for a licensed medical marijuana commercial grower to hire undocumented immigrants to work anywhere on the property where medical marijuana is grown.
Drug Policy
Washington Governor Announces Special Session to Take Up Drug Possession Law. Gov. Jay Inslee (D) announced Tuesday that will call a special session to begin May 16. The session will focus on passing a new drug possession law. Inslee set the date after conversations with Democratic and Republican legislative leaders. In 2021, the Washington Supreme Court overturned the state's felony drug possession law in the Blake case. Legislators adopted a temporary misdemeanor policy that expires July 1. The so-called "Blake fix" was the only remaining must-do item legislators did not finish during the regular legislative session that ended April 23. In the absence of a statewide policy, several cities and counties have announced their intent to pass their own ordinances which would create a confusing patchwork of policies, treatment options and penalties.
Drug Testing
Department of Transportation Finalizes New Marijuana Testing Policies to Reduce False Positives. The US Department of Transportation (DOT) on Tuesday finished work on a rule that will allow oral saliva drug testing as an alternative to urine-based tests. Urine tests detect THC metabolites for weeks or months after consumption, leading to positive test results for people who are not actually impaired on the job. Oral testing, on the other hand, usually detects THC in saliva for no more than 24 hours after use.
"Allowing employers to use oral fluid testing may improve the effectiveness of drug testing," DOT said. "Oral fluid testing can detect the recent use of some drugs, including marijuana and cocaine, while urine drug testing has a longer window of detection." This will be good news for the trucking industry, which has suffered from driver shortages, including thousands of drivers who have been dismissed because of positive urine-based tests.
International
Luxembourg Releases Two-Phase Plan for Marijuana Legalization. A group of experts appointed by the government has released a report detailing plans for a legal marijuana regime. The report, "An Experimental System of Legal Access to Marijuana for Non-Medical Purposes," lays out the outlines of a legal marijuana market for those over 18. It would allow for possession of up to three grams, the home cultivation of up to four plants, and the development of a legal framework where adults could buy up to five grams a day, but no more than 30 grams in a month. Legalization will come in two phases, with the first requiring that the country's drug law be amended. Once that happens, home cultivation can commence. The second phase will be the development of a state system for the commercial cultivation and sale of marijuana. That will involve the launching of a pilot program to see how commercialization can work.