Chelsea Clinton retracts an errant statement, a California bill creating a "micro farm" license for ma-and-pa growers is signed into law, Massachusetts moves toward being more patient-friendly, and more.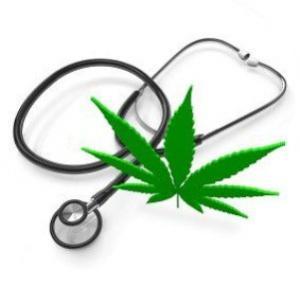 National
Last Thursday, a spokesman conceded that Chelsea Clinton "misspoke" about the risk of marijuana fatalities. Chelsea Clinton "misspoke" when she suggested that using medical marijuana along with other medications could be fatal, a spokeswoman has conceded. "While discussing her and her mother's support for rescheduling marijuana to allow for further study of both its medical benefits and possible interactions with other medications, Chelsea misspoke about marijuana's interaction with other drugs contributing to specific deaths," the spokeswoman said. While campaigning for her mother, the former first daughter told students at Youngstown State University in Ohio over the weekend that "some of the people who were taking marijuana for those [medicinal] purposes, the coroner believes, after they died, there was drug interactions with other things they were taking."
California
Last Thursday, the governor signed the medical marijuana "micro farmer" bill. Gov. Jerry Brown (D) signed into law the Cottage Cannabis Farmers Bill, Assembly Bill 2516. The measure creates a new medical marijuana cultivator license for "micro farmers," defined as farms with 2,500 square feet or less of total canopy size for mixed-light cultivation, up to 25 mature plants for outdoor cultivation, or 500 square feet or less of total canopy size for indoor cultivation, on one premises.
Massachusetts
On Tuesday, regulators proposed expansions in the medical marijuana program. The Department of Public Health has submitted a collection of proposed changes to the Public Health Council. The proposals include allowing nurse practitioners to certify patients and allowing dispensaries to post prices online. Allowing nurse practitioners to certify would boost patient numbers and allowing online price posting should encourage competition and drive prices down, the department said.
Utah
On Monday, a new poll showed strong support for medical marijuana. A new Utah Policy poll finds strong support for medical marijuana, with nearly two-thirds (63%) in favor. A medical marijuana bill failed earlier this year after the Mormon Church warned it could do more harm than good, but expect another one to be filed next year. Utahns may be down with medical marijuana, but they don't go for legalization. Only 22% were prepared to endorse that.
[For extensive information about the medical marijuana debate, presented in a neutral format, visit MedicalMarijuana.ProCon.org.]
(This article was prepared by StoptheDrugWar.org's lobbying arm, the Drug Reform Coordination Network, which also pays the cost of maintaining this web site. DRCNet Foundation takes no positions on candidates for public office, in compliance with section 501(c)(3) of the Internal Revenue Code, and does not pay for reporting that could be interpreted or misinterpreted as doing so.)