Michigan could legalize marijuana come November, Mexico's leading presidential contender defends a proposal to use amnesty to fight drug violence, Maryland Democratic gubernatorial contender Ben Chavous says legalize marijuana, and more.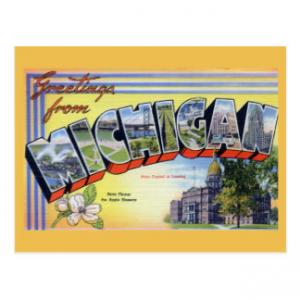 Marijuana Policy
Arkansas Attorney General Rejects Legalization Initiative. Attorney General Leslie Rutledge rejected a proposed marijuana legalization ballot initiative Tuesday. The initiative, the Arkansas Hemp and Cannabis Amendment, is similar to one rejected by Rutledge in 2016, and she crankily noted that the author, Robert Reed, had not really changed anything since then. "I rejected your proposed ballot title, and I instructed you to redesign the proposed measure and ballot title. For whatever reason, you have now submitted for my approval a popular name and ballot title for essentially the same proposal," she wrote.
Maryland Democratic Gubernatorial Candidate Says Legalize It. Former president and CEO of the NAACP Ben Chavous is seeking the Democratic nomination for governor, and he is calling for marijuana legalization and special preferences for people who live in areas most negatively affected by the war on drugs.
Michigan Legalization Initiative Qualifies for November Ballot. Officials with the state Bureau of Elections announced Monday that a marijuana legalization initiative has qualified for the November ballot. Organizers needed 252,523 valid voter signatures to qualify; officials estimate they actually have 277,370. If voters approve the initiative, Michigan will become the first Midwestern state to free the weed.
Medical Marijuana
Missouri House Gives Initial Approval for Medical Marijuana Bill. The House on Tuesday gave initial approval to House Bill 1554, which would allow people over 18 dying of terminal diseases or suffering from Alzheimer's, PTSD, and other enumerated conditions to use smokeless marijuana. The bill faces one more House vote before going to the Senate.
International
Mexico's Leading Presidential Candidate Defends Proposed Amnesty to Fight Drug Violence. Andres Manuel Lopez Obrador (AMLO), under fire from his competitors over a suggestion that he could use amnesty to curb drug violence, defended himself in a Tuesday night debate. He said he was willing to "speak with everybody" about ending the violence, and would even invite the pope. One candidate accused AMLO of "being on the side of the criminals," but all the candidates had to acknowledge the weakness of the police in the face of the challenge from organized crime.
(This article was prepared by StoptheDrugWar.org's 501(c)(4) lobbying nonprofit, the Drug Reform Coordination Network, which also pays the cost of maintaining this web site. DRCNet Foundation takes no positions on candidates for public office, in compliance with section 501(c)(3) of the Internal Revenue Code, and does not pay for reporting that could be interpreted or misinterpreted as doing so.)