Marijuana policy is front and center in New York, Missouri cops are doing an end run around a state law requiring seized cash go the the state's schools, Britain sees its first permanent pill testing center for recreational drug users, and more.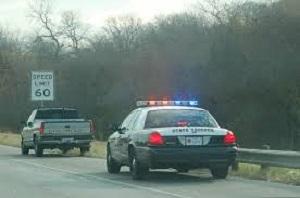 Marijuana Policy
New York Democratic Party About to Endorse Marijuana Legalization. The state Democratic Party is expected to pass a resolution in support of marijuana legalization at its convention next week, a party document says. The move comes as Gov. Andrew Cuomo (D) faces a primary challenge from actress Cynthia Nixon, who has embraced legalization.
New York Governor Says Marijuana Legalization Report Coming Any Day Now. A long-awaited report on the impact of marijuana legalization in other states and how New York might be effected will be released "within days," Gov. Andrew Cuomo (D) said Monday. "That report should be done shortly," Cuomo said. "How do you define shortly? It is supposed to be done by calendar, it should be done within days." Cuomo had opposed legalization, but has lately been shifting his ground. "To say well, it won't be in New York I think is to avoid reality at that point," Cuomo added. "The facts changed on this issue and the facts changed quickly."
New York City Mayor Says NYPD Will Change How It Enforces Marijuana Laws. Two days after the New York Times reported on continuing vast racial disparities in marijuana arrests in the city, Mayor Bill de Blasio announced Tuesday that the NYPD will be changing how it enforces the pot laws. "The NYPD will overhaul and reform its policies related to marijuana enforcement in the next 30 days," de Blasio said. "We must and we will end unnecessary arrests and end disparity in enforcement. It's time for those to be a thing of the past in New York City and all over this country.
Medical Marijuana
Pennsylvania Governor Okays University Research on Medical Marijuana. Gov. Tom Wolf (D) has given the go-ahead for eight universities in the state to start studying medical marijuana. It would be the commonwealth's "first step towards clinical research" on the drug. He formally declared them to be "Certified Academic Clinical Research Centers."
Asset Forfeiture
Missouri Cops Steal Money From School Kids. Under state law, money seized as asset forfeitures by police is supposed to go to the state's schools, but that's not what's happening. Missouri law enforcement agencies seized more than $19 million in the last three years, but only $340,000, or about 2%, actually made it to schools. That's because law enforcement agencies instead turn asset forfeiture cases to the federal government under an arrangement that allows 80% of the seizure to go back to the seizing law enforcement agency. A bill to limit the practice was defeated last year, but is back again this year.
International
Britain Sees First Pill Testing Center. The first pill testing center for recreational drug users in Britain has opened in Bristol. Pill testing has gone on at a number of British music festivals, but the new pop-up lab is the first permanent installation. It will be run by a charity, which will also provide drug counseling sessions.
Georgian Government Promises New Drug Policy by June. In the wake of a weekend of drug busts and mass demonstrations against them, Parliament Speaker Irakli Kobakhidze said Monday the government will adopt a new, more liberal drug policy by the end of June. He said the ruling Georgian Dream Party was split on the issue, but added that he thought an agreement could be reached. "Even though there are different positions in the ruling party, we also have the resources to achieve an agreement. We want to draft a bill and submit it in the next two weeks, which will be a precondition for adopting a law by the end of June," he said, adding the main aim of the draft is to reduce drug consumption in the country and adoption of a more humane policy.
(This article was prepared by StoptheDrugWar.org's 501(c)(4) lobbying nonprofit, the Drug Reform Coordination Network, which also pays the cost of maintaining this web site. DRCNet Foundation takes no positions on candidates for public office, in compliance with section 501(c)(3) of the Internal Revenue Code, and does not pay for reporting that could be interpreted or misinterpreted as doing so.)