The US Attorney for Eastern Pennsylvania tries to scare away a proposed safe injection site in Philadelphia, Malaysia's cabinet puts a "moratorium" on the death sentence for a medical marijuana provider -- and the country is likely to end the death penalty as a whole because of the case -- and more.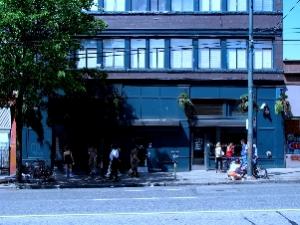 Marijuana Policy
Washington State Regulators Put Temporary Hold on Pot Candy Ban. The State Liquor and Control Board last week announced a ban on certain marijuana-infused candies, but now says it will hold off on the ban for a month in order to allow marijuana industry groups to present alternative rules. The board will now accept public comment for 30 days before taking up the ban again.
Wisconsin Senate Candidates Clash Over Marijuana Policy. US Senator Tammy Baldwin (D) and her Republican challenger, Leah Vukmir, clashed over marijuana policy during a debate Saturday night. Baldwin said she would support changing marijuana from Schedule I to Schedule II to allow the drug to be researched for medical purposes. Vukmir responded by that it was "concerning" that Baldwin would support legalization (Editor's Note: She didn't). She also called marijuana highly addictive and suggested it would worsen the opioid crisis.
Harm Reduction
Philadelphia US Attorney Warns on Safe Injection Sites. The US attorney for the Eastern District of Pennsylvania, William McSwain, warned Saturday against the city moving forward with plans for a safe injection site. "This sort of facility that is being proposed is illegal under federal law," he said. He added that his office is reviewing possible options to stop it, including court orders, blocking the opening of the facility, and even possibly arrests and prosecutions. "Nobody is above the law -- and by that I mean nobody," McSwain said. "I mean the leaders who would be involved in setting up this proposed deadly drug-injection site, the board members… the city officials who would be involved in supporting it, the medical personnel who might be staffing it or the folks who might be using the drugs."
International
Malaysia Medical Marijuana Distributor Death Sentence on Hold as Case Prompts Likely End to Death Penalty Entirely. The Malaysian cabinet has agreed to place a moratorium on the death sentence for Muhammed Lukman, who was convicted of possessing, processing, and distributing cannabis oil. "As a consensus, we agreed that it (death penalty) should not have been imposed. At the same time, we have also agreed to put a moratorium on his death penalty," Youth and Sports Minister Syed Saddiq told reporters.
But that's not all. The case has catalyzed a likely end to the death penalty in Malaysia entirely, with political figures up through the Prime Minister calling for it. Saddiq said about the issue, "[I]t's two accounts. One is the death penalty as a whole, which will be taken down. And second, at the same time, the usage of medical marijuana should never be punished by death penalty." He also said the Cabinet had agreed that patients who used medical marijuana should never be punished by the law.
Lukman was arrested in December 2015 for possessing 3.1 liters of cannabis oil, 279 grams of compressed cannabis, and 1.4 kilograms of "substance containing tetrahydrocannabinol (THC)."
(This article was prepared by StoptheDrugWar.org's 501(c)(4) lobbying nonprofit, the Drug Reform Coordination Network, which also pays the cost of maintaining this website. DRCNet Foundation takes no positions on candidates for public office, in compliance with section 501(c)(3) of the Internal Revenue Code, and does not pay for reporting that could be interpreted or misinterpreted as doing so.)