The Denver city council is trying to make it easier for marijuana social consumption businesses to open, a Colorado drug defelonization bill advances, a Democratic presidential contender calls for opioid decriminalization, and more.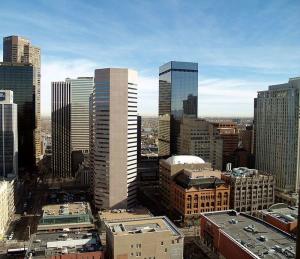 Marijuana Policy
Denver City Council Moves to Boost Social Consumption Businesses. More than two years after voters approved social use of marijuana in licensed businesses, only two such businesses exist, and now, the City Council is moving to boost their prospects. The Council voted 9-2 on Monday to advance a proposal that would allow such businesses to operate closer to rec centers, day cares, and other such facilities. The law approved by voters required that such establishments be at least 1,000 feet from schools, but city officials added similar requirements for day care, rec centers, and addiction treatment centers. Under this bill, that distance requirement is dropped to 500 feet for all categories except schools.
Hemp
Nebraska Hemp Bill Advances. State lawmakers have given a first approval to a measure to legalize hemp production, LB 657. The bill advanced on a 37-4 vote despite a filibuster from a senator who warned it was a stalking horse for marijuana legalization. The bill enjoys bipartisan support and Gov. Pete Ricketts (R) says his administration is working with bill sponsor Sen. Justin Wayne (D-Omaha) to get the bill through. It still needs two more votes before going to the governor.
Heroin and Prescription Opioids
Democratic Presidential Contender Andrew Yang Calls for Opioid Decriminalization. Startup veteran, Venture for America founder, and Democratic presidential contender Andrew Yang used a CNN town hall Sunday night to flesh out an earlier proposal to decriminalize opioids. Calling opioid addiction "a plague," Yang said the goal of decriminalization was to get more Americans in treatment and out of jail. "We need to decriminalize opiates for personal use," Yang said. "I'm also for the legalization of cannabis."
Sentencing Policy
Colorado Drug Defelonization Bill Heads for House Floor Vote. A bill that would shift drug possession charges from felonies to misdemeanors was approved by the House Appropriations Committee Tuesday. That's the final committee vote before HB19-1263 heads for a House floor vote. The bill has already been approved by the House Finance and House Judiciary committees.
(This article was prepared by StoptheDrugWar.org's 501(c)(4) lobbying nonprofit, the Drug Reform Coordination Network, which also pays the cost of maintaining this website. DRCNet Foundation takes no positions on candidates for public office, in compliance with section 501(c)(3) of the Internal Revenue Code and does not pay for reporting that could be interpreted or misinterpreted as doing so.)