The biggest medical marijuana news this week has to be the Oregon election that saw a pro-medical marijuana attorney general candidate win against a former interim US Attorney, but there was plenty of other news, as well. Let's get to it: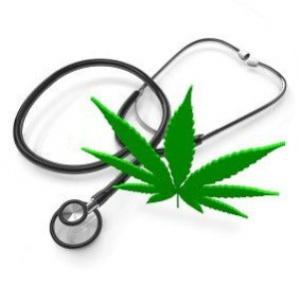 National
Last Wednesday,
Mitt Romney got asked about medical marijuana
and didn't much like the question or really answer it. "Aren't there issues of significance that you'd like to talk about?" Romney asks the interviewer. "The economy, the economy, the economy. The growth of jobs. The need to put people back to work. The challenges of Iran. We've got enormous issues that we face, but you want talk about -- go ahead -- you want to talk about marijuana? I think marijuana should not be legal in this country. I believe it is a gateway drug to other drug violations. The use of illegal drugs in this country is leading to terrible consequences in places like Mexico -- and actually in our country."
On Tuesday, a
Mason Dixon poll found broad support for medical marijuana among Republicans
. Some 67% of Republicans said federal officials should respect state medical marijuana laws. So did 75% of Democrats and 79% of independents.
Also on Tuesday,
researchers reported that smoking marijuana can relieve MS symptoms
. Researchers at the University of California at San Diego found that smoked marijuana relieved pain and muscle tightness spasticity. The research was published in the peer-reviewed Canadian Medical Association Journal.
Arizona
As of Monday,
Arizona started accepting dispensary applications
. Arizona has some of the strictest dispensary rules in the country, including requirements that a licensed physician be employed on premises, that letters be obtained showing dispensaries are complying with zoning laws, and that they have a business plan showing they are operating as nonprofits. Then there is the $5,000 application fee and the preference that will be shown to those who can prove they have $150,000 in the bank. Still, competition is expected to be fierce for the licenses, which will be capped at 125 statewide. Interested parties have until May 25 to apply.
California
Beginning Saturday,
a medical marijuana "Unity" conference gets underway in Sacramento
. It goes through Monday and is aimed in part at obtaining passage of Assembly Bill 2312 to regulate medical marijuana cultivation and distribution statewide. The conference is sponsored by the PAC Californians to Regulate Marijuana as well as Americans for Safe Access (ASA), the United Food and Commercial Workers Union, California NORML, the Coalition for Cannabis Policy Reform, and the Emerald Growers Association. The conference will focus on skill-building and grass roots leadership, with a day of lobbying set for Monday.
Last Thursday,
a Santa Barbara dispensary operator took a plea deal
. Charles Restivo, operator of the Pacific Coast Collective between 2008 and 2010, was arrested after a four-dispensary raid by local law enforcement in February 2010. He was charged with possession of marijuana for sale and cultivation of marijuana for sale since authorities argued the dispensary was violating state laws regarding medical marijuana. Under the deal, Restivo pleaded guilty to one new count of possession of concentrated cannabis (hash) in return for the other charges being dropped. He will get three years probation.
Also last Thursday,
the Clear Lake city council voted to oppose Measure D
, the Lake County marijuana cultivation initiative set to go before voters June 5. The council's action follows similar votes taken by the Lake County Office of Education Board of Trustees Wednesday night, the Board of Supervisors on Tuesday and the Lakeport City Council last week. It is also opposed by the Sierra Club, the Lake County Deputy Sheriffs Association, Kelseyville Business Association, Lake County Chamber of Commerce, California Women for Agriculture, Lake County Farm Bureau, the Buckingham and Clear Lake Riviera homeowners associations, and the Lake County Association of Realtors' Board of Directors. Measure D would allow 12 female plants to be grown in residential areas on lots under a half acre, 24 plants on lots larger than a half acre and 84 plants on larger parcels.
On Tuesday,
the DEA and local police raided a Fontana dispensary
. The raiders hit Holistic Meds RX, detaining four people, and seizing large quantities of medical marijuana. It was a federal warrant, but town and San Bernadino County police aided the DEA. Dispensaries have opened in Fontana, but have been unable to get permits because the city considers the businesses illegal.
On Wednesday,
the Los Angeles city council postponed adopting a "gentle" ban
on dispensaries proposed by Councilman Jose Huizar. The move came after Councilman Paul Koretz instead proposing allowing some dispensaries to continue to operate if they agreed to city regulations. Koretz called Huizar's "gentle" ban, which would close all dispensaries, but allow personal and collective grows, in reality a "vicious, heartless" ban. The city is home to an uncertain number of dispensaries, somewhere in the hundreds.

Colorado

On Monday, 25 dispensaries targeted by federal officials had to be closed down. That was the second wave of dispensaries threatened by US Attorney John Walsh, who earlier forced 22 out of business. He says a third wave of threat letters is forthcoming. In the first wave, Walsh targeted dispensaries within 1,000 feet of schools; in the second wave, he targeted dispensaries within 1,000 feet of college campuses. No telling yet what his criteria will be next time.

On Tuesday, the Dacono city council moved forward with its ban on dispensaries, as well as grows and edibles manufacturing. The council voted 4-2 for the ban, but must do so one more time on June 11 before it takes effect. The town has had a temporary moratorium on new medical marijuana businesses since July 2010, but that edict expires on July 1. The town has three existing dispensaries, but they would be forced to close if the ban passes.

Michigan

Last Friday, the state appeals court confirmed the conviction of a man who had a medical marijuana card, but not a fence. Lewis Keller of Emmet County got busted with 15 plants on his property. Under state law, he could have 12, but it had to be fenced. Keller said he knew he was over the limit, but he didn't realize the plants had to be secured.

On Tuesday, the Jackson city council got an earful from advocates concerned about its proposed medical marijuana ordinance. Under the proposed ordinance, qualifying patients or primary caregivers who are registered by the Michigan Department of Community Health to grow marijuana could do so in their homes. Patients could consume the drug only in their homes or their primary caregivers' homes. Patients and primary caregivers also could grow medical marijuana at non-dwelling locations in certain commercial and industrial business districts.
The city has had a moratorium on medical marijuana operations during the drafting of the ordinance. The city council will revisit the issue next week.

New Hampshire

On Wednesday, the House passed a medical marijuana bill already passed by the Senate. It now goes back to the Senate for approval of changes. Gov. John Lynch (D) has vowed to veto the bill over concerns over distribution, just as he did in 2009, when a veto override failed by two votes in the Senate.

New York

On Wednesday, a Siena College poll found majority support for medical marijuana in the Empire State. The poll had 57% supporting it and only 33% opposed. A bill in the Assembly has been stalled since Gov. Andrew Cuomo (D) signaled that this was not the year for it.

Oregon

On Tuesday, Ellen Rosenblum defeated former interim US Attorney Dwight Holden in the fight for the Democratic Party nomination for state attorney general. Oregon medical marijuana activists and national drug reformers rallied against Holden and supported medical marijuana-friendly Rosenblum as she picked up 63% of the vote against the former front-runner. Activists said the vote shows opposing medical marijuana carries a political price tag.

Rhode Island

On Wednesday, the House passed compromise dispensary legislation. A similar measure has already passed the Senate, so after the formalities of concurrence votes, the measure will head to Gov. Lincoln Chafee (I), who is expected to sign it.

Washington

On Monday, the Pasco city council moved closer to banning grows. A workshop discussion that night leaves little doubt that the city will outlaw medical marijuana gardens in the city at its next meeting to avoid violating federal anti-drug laws. Pasco is among Washington cities that have been waiting for nearly a year for the legislature to act to clarify a law allowing cities to write their own rules for medical marijuana garden collectives. The council is expected to vote on the ordinance Monday.

(This article was published by StoptheDrugWar.org's lobbying arm, the Drug Reform Coordination Network, which also shares the cost of maintaining this web site. DRCNet Foundation takes no positions on candidates for public office, in compliance with section 501(c)(3) of the Internal Revenue Code, and does not pay for reporting that could be interpreted or misinterpreted as doing so.)