Pot isn't stinky enough for its odor to automatically qualify as disorderly conduct in Oregon, Colorado patients sue over the state's decision not to include PTSD in the medical marijuana program, Oklahomans will try again to get a medical marijuana initiative on the ballot, and more.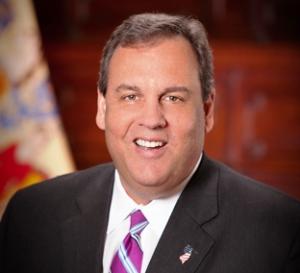 Marijuana Policy
Oregon Court Rules Pot Smell Not Inherently Offensive. The state Court of Appeals has thrown out the conviction of a man arrested on graffiti charges after police entered his home using the premise that he was committing disorderly conduct with the "physically offensive" odor of smoked marijuana. The court held that marijuana odors are not necessarily "physically offensive," writing that, "We are not prepared to declare that the odor of marijuana smoke is equivalent to the odor of garbage. Indeed, some people undoubtedly find the scent pleasing." The case is State v. Lang.
Medical Marijuana
Colorado Patients Sue Over State's Refusal to Include PTSD as Qualifying Condition. Five PTSD patients filed suit against the state Board of Health last Thursday over its decision not to include PTSD on the state's medical marijuana eligibility list. The board and the Department of Public Health and Environment, which is also named in the complaint, now have 21 days to respond.
Oklahoma Medical Marijuana Initiative Coming. Medical marijuana advocates filed papers with the state last Friday indicating they are preparing another initiative petition drive to put the issue before the voters. Once the initiative is approved for circulation, proponents will have 90 days to gather 123,000 valid voter signatures to qualify for the November 2016 ballot. A similar effort fell short in 2014. This one is being run by a group called Green the Vote.
Drug Policy
Chris Christie Campaign Ad Blames Heroin "Epidemic" on Obama. In a new campaign ad, the New Jersey governor and Republican presidential contender goes after "lawlessness in America and around the world under Barack Obama" and declares that "drugs are running rampant and destroying lives" as images of an apparent drug overdose and a hoodie-wearing addict shooting up show on the screen. Christie doubled down on the ad on MSNBC's Morning Joe this morning: "This president has set a standard in Washington of lawlessness," he said. "What I mean by that is this: If you don't like the law, don't enforce it. So if you don't like the immigration laws, don't enforce those and let there be sanctuary cities throughout the country and do nothing about it. If you don't like the marijuana laws, don't enforce the marijuana laws in certain states if they don't feel like enforcing them."
Ohio Bill Would End Automatic Drivers' License Suspension for Drug Offenses. Following an edict developed by the federal government in the 1990s, people convicted of drug offenses in Ohio face an automatic six-month suspension of their drivers' licenses, even if no vehicle was involved in their offense. The state told the federal government in December it wanted out of the program, and now a bill to do just that, Senate Bill 204, has been introduced. The bill would make the suspension discretionary instead of mandatory, and it has the support of state prosecutors. "It never made much sense to have a license suspension in connection with a drug offense unless there is a vehicle involved," said John Murphy of the Ohio Prosecuting Attorneys Association.
International
May Shootout in Mexico Now Looks Like a Massacre By Police. The Mexican National Security Commission told the public that an incident that left 42 alleged cartel gunmen and one police officer dead was an hours-long shootout, but evidence developed since then suggest that it was instead a massacre or summary execution of suspects. Now, the Mexican Attorney General's Office and local prosecutors in Michoacan say crime scene evidence doesn't match what the commission and the police reported. That evidence suggests that only 12 of the 42 dead narcos were killed in action. Twenty-three others had wounds consistent not with a gunfight, but with an execution. Federal police said they seized 43 firearms, but only 12 had been fired, and photographs of the scene showed bodies with muddy hands lying next to clean weapons. One victim was shot nine times in the back; another was beaten to death. The Attorney General's Office says it will take over the investigation once local investigators are done.
(This article was prepared by StoptheDrugWar.org's lobbying arm, the Drug Reform Coordination Network, which also pays the cost of maintaining this web site. DRCNet Foundation takes no positions on candidates for public office, in compliance with section 501(c)(3) of the Internal Revenue Code, and does not pay for reporting that could be interpreted or misinterpreted as doing so.)