Marijuana, marijuana, marijuana. It's almost all pot news today, from Colorado taxes to decrim in Toledo and South Palm Beach, to a new federal bill aimed at ending DEA funding of marijuana eradication, and more.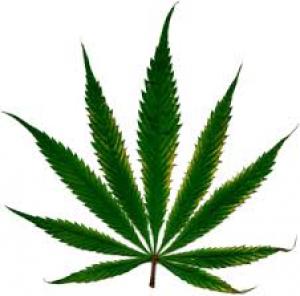 Marijuana Policy
Congressmen Introduce Bipartisan Bill to Eliminate DEA Marijuana Eradication Program. US Reps. Ted Lieu (D-CA) and Justin Amash (R-MI) today filed a bill that would end the DEA's Domestic Cannabis Eradication/Suppression Program. That program funds state and local law enforcement efforts to find and destroy marijuana grow sites. The bill would bar the use of such funds for that purpose. It's not yet available on the congressional website.
Colorado Becomes First State to See Marijuana Tax Revenues Exceed Alcohol Tax Revenues. In the past fiscal year, the state took in $70 million in marijuana taxes, far above the $42 million it got from taxes on alcohol.
Colorado Pot Tax Holiday Today. Because of a quirk in state law, the state must suspend collecting marijuana taxes today. The state underestimated total state tax collections in 2014, which results in the automatic suspension of "new" taxes, such as those imposed on marijuana under legalization there. Pot shops expect big crowds. The taxes return tomorrow.
Toledo Decriminalization Measure Passes Overwhelmingly. Voters approved the Sensible Toledo decriminalization ordinance by a margin of more than two to one. The ordinance would eliminate jail time and fines for possession of up to 200 grams of marijuana. Current municipal ordinances make possession of up to 100 grams a misdemeanor punishable by a fine and possession of up to 200 grams a misdemeanor punishable by up to 30 days in jail. Under Ohio state law, possession of up to 100 grams is decriminalized.
West Palm Beach Approves Ordinance Giving Police Possession Ticket Option.The city council Tuesday night approved an ordinance giving police the option of issuing $100 fines instead of misdemeanor charges against people caught with 20 grams or less of weed. The move is part of a South Florida trend toward de facto decriminalization.
Medical Marijuana
Iowa Activists Use Primary Attention to Pressure Candidates. The advocacy group Iowans 4 Medical Cannabis is taking advantage of the state's early presidential primary and the attention it generates to pressure presidential candidates to stand up for medical marijuana. The group has developed a questionnaire it plans to deliver to all the candidates. "Moms and dads across America want to know what presidential candidates are proposing to help the sick and suffering obtain medical cannabis, a proven plant that is made by God," said Maria La France, a Des Moines mother whose 14-year-old son Quincy has epilepsy.
International
In India's Punjab, Half of All Prisoners Are Drug Offenders. Of the 26,000 inmates behind bars in Punjab, 47% have either been convicted or are awaiting trial under the country's Narcotic Drugs and Psychotropic Substances Act. The crush of drug inmates is overwhelming jails in the state, which have an official capacity of 19,000. Many of the drug inmates are considered "addicts," and many of the state prisons have become "de-addiction centers."