Marijuana business license applications are now available online in Oregon, Illinois medical marijuana sales go past a million dollars, Jeb Bush rolls out a drug policy platform, and more.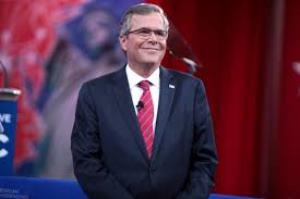 Marijuana Policy
Oregon Marijuana Business License Applications Now Available Online. The state Liquor Control Commission today opened the state's online application system for marijuana licenses. The state expects hundreds of people to apply for licenses to grow, process, and sell pot. The agency had originally planned for a call center with staff and policy experts to be open today, but a winter storm resulted instead in state buildings being closed today.
Medical Marijuana
Illinois Medical Marijuana Sales at Nearly $1.7 Million in Less Than Two Months. Sales began on November 9 and totaled nearly $1.7 million by year's end. The state said 2,815 patients had been served. The state has collected about $107,000 in taxes so far.
Indiana CBD for Kids Bill Filed. Senate Agriculture Committee Chair Jean Leising (R-Oldenburg) has filed Senate Bill 72, which would grant immunity from prosecution to doctors conducting trials on the medical efficacy of cannabidiol (CBD). The bill has already been approved by an interim committee and is expected to have good prospects of passage.
Drug Policy
Jeb Bush Rolls Out Drug Policy Platform. The GOP presidential contender today released a drug control platform that calls for increased efforts at prevention, "strengthening criminal justice" (by giving the feds "the resources they need to tackle illicit drug pipelines and supply chains," increasing sentences for high-level drug traffickers, but reducing them for low-level offenders; and increasing the use of drug courts), "securing the border," and promoting treatment and recovery programs.
Reproductive Rights
Missouri Bill Would Criminalize Drug Use By Pregnant Women. Rep. Jared Taylor (R-Nixa) has filed House Bill 1903, which would make it a crime for a woman to use drugs while pregnant. Taylor said the bill is designed to get women into drug treatment, but reproductive rights activists said it could drive them away from seeking health care. The bill would make it a misdemeanor for a woman to use drugs is she "reasonably should have known she was pregnant" and a felony charge of "abuse of an unborn child" if the fetus died before birth. Taylor filed a similar bill last year; it won a committee vote, but never got a full House floor vote.
International
Argentina's New Rightist President Vows More Drug War. President Mauricio Macri today vowed to crack down on drug trafficking as the country is mesmerized by the December 26 escape of three prisoners convicted in drug-related killings. "We are committed. We will not look away. We are going to take this on with all our strength," Macri said, blaming his predecessor, Kristina Kirchner. "We all know that, unfortunately, (drug trafficking) has increased more than ever in our country because of inaction, incompetency or complicity of the previous government," he said.
(This article was prepared by StoptheDrugWar.org's lobbying arm, the Drug Reform Coordination Network, which also pays the cost of maintaining this web site. DRCNet Foundation takes no positions on candidates for public office, in compliance with section 501(c)(3) of the Internal Revenue Code, and does not pay for reporting that could be interpreted or misinterpreted as doing so.)