A major civil and human rights group comes out against one federal fentanyl bill, bipartisan senators and representatives file another one, and more.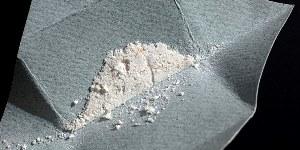 Marijuana Policy
Minnesota Marijuana Legalization Bill Ready for Final Votes This Week. House and Senate conference committee negotiators have resolved the remaining differences between the House and Senate marijuana legalization bills and ready to send the final bill to floor votes in both chambers this week. The final sticking points were on the marijuana tax rate and appropriating revenue. Negotiators agreed to the 10 percent retail sales tax in the Senate bill (the House had voted for 8 percent to be adjusted every two years) and agreed that 80 percent of marijuana revenues will go to the state and 20 percent to local governments to cover expenses related to implementing legalization.
Medical Marijuana
Nebraska Activists File Papers for 2024 Medical Marijuana Initiative. The group Nebraskans for Medical Marijuana has filed papers to mount petition drives to put a pair of medical marijuana initiatives on the 2024 ballot. One would set up the doctor/patient system, while the other would regulate the industry. Activists have been trying for eight years to get the legislature to pass a medical marijuana bill, to no avail. Last year, a signature-gathering effort for a medical marijuana initiative came up short because financial problems blocked the group from hiring professional petitioners.
"We have no choice but to keep petitioning our government," said group spokeswoman Crist Eggers. "The legislature refuses to act despite the will of over 80% of Nebraskans, from all parties, regions, ages, etc., supporting this."
Asset Forfeiture
New York Senate Committee Passes Bill to End Civil Asset Forfeiture and Opt State Out of Federal Forfeiture Program. The Senate Codes Committee on Monday approved a bill that would end civil asset forfeiture, Senate Bill 2192. Under the bill filed by Sen. Jamaal Bailey (D) forfeiture could only occur if the "prosecuting authority secures a conviction of a crime that authorizes the forfeiture of property and the prosecuting authority establishes by clear and convincing evidence the property is an instrumentality of or proceeds derived directly from the crime for which the state secured a conviction." The bill would also address "policing for profit" by requiring that forfeiture proceeds go to the state general fund. Currently, the seizing agency gets to keep up to 60 percent of the proceeds. And the bill would opt the state out of the federal "equitable sharing" program that allows law enforcement agencies to skirt state asset forfeiture laws by handing cases off to the feds, who then return most of the money to the seizing agency. The bill now heads to the Senate Finance Committee.
Drug Policy
Bipartisan Bill Aims to Counter National Security Threat of Illicit Drug Trafficking. US Reps. Salud Carbajal (D-CA) and Stephanie Bice (R-OK) and Sens. Joni Ernst (R-IA) and Tim Kaine (D-VA) are leading a bipartisan effort directing increased federal attention to fentanyl trafficking by utilizing the tools of the Department of Defense (DoD) and involving Mexico as an active partner to combat this crisis and disrupt drug cartel and trafficking activity.
The Disrupt Fentanyl Trafficking Act of 2023 would attempt to address cross-border drug trafficking by:
Declaring fentanyl trafficking a national security threat stemming from drug cartels and smugglers,
Directing the Pentagon to develop a fentanyl-specific counter-drug strategy, including enhanced cooperation with foreign nations,
Requiring the Secretary of Defense to increase security cooperation with the Mexican military, and
Addressing coordination efforts between the military and federal law .enforcement agencies.
Leadership Conference on Civil and Human Rights Opposes HALT Fentanyl Act. The Leadership Conference on Civil and Human Rights on Wednesday sent a letter to the House leadership to express its "strong opposition" to H.R. 467, the HALT Fentanyl Act.
"This bill permanently schedules fentanyl-related substances (FRS) on schedule I of the Controlled Substances Act (CSA) based on a flawed class definition," the letter says. "Additionally, it imposes mandatory minimums and fails to provide an offramp for removing inert or harmless substances from the drug schedule. The class wide scheduling that this bill would impose would exacerbate pretrial detention, mass incarceration, and racial disparities in the prison system, doubling down on a fear-based, enforcement-first response to a public health challenge. Under the class wide control, any offense involving a "fentanyl-related substance" is subject to federal criminal prosecution, even if the substance in question is helpful or has no potential for abuse."
The Leadership Conference represents more than 230 national organizations.
International
Singapore Executes Marijuana Offender for Second Time in Three Weeks. For the second time in three weeks, Singapore has hung a man for trafficking marijuana. The unnamed 37-year-old Malay Singaporean was executed at dawn Wednesday at Changi Prison for trafficking about 3.3 pounds of pot. On April 26, Singapore executed Tangaraju Suppiah, 46, for trafficking 2.2 pounds of pot despite an international outcry. Under Singapore law, trafficking more than 1.1 pounds of pot can garner a death sentence. The city-state halted all executions during the coronavirus pandemic, but hanged 11 people last year -- all for drug offenses.
"If we don't come together to stop it, we fear that this killing spree will continue in the weeks and months to come," said Kokila Annamalai of the Transformative Justice Collective, which campaigns for the abolition of the death penalty in Singapore.