California legal marijuana sales revenues decrease for the first time ever, a fourth Michigan city endorses natural psychedelic decriminalization, and more.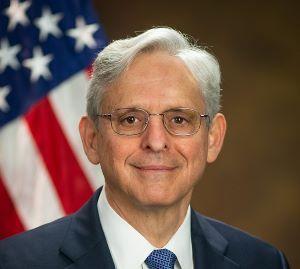 Marijuana Policy
Attorney General Says DOJ Still Working on Federal Marijuana Policy Approach. In an appearance before the Senate Judiciary Committee on Wednesday, US Attorney General Merrick Garland (D) said the Justice Department is "still working on marijuana policy" and that a broader review of marijuana's scheduling status was being led by federal health officials. "I think that it's fair to expect what I said at my confirmation hearing with respect to marijuana and policy, that it will be very close to what was done in the Cole Memorandum," he said, referring to an Obama-era policy that directed federal prosecutors to generally not interfere with state cannabis laws but which was later rescinded by Trump Attorney General Jeff Sessions. "We're not quite done with that yet,"Garland said of the marijuana policy review. Garland added that the Justice Department had prioritized finalizing a memo of crack cocaine prosecutions, which has now been completed.
In Sign of Legal Industry's Woes, California Marijuana Sales Declined for First Time Since Legalization. According to the state Department of Tax and Fee Administration, legal marijuana sales totaled $5.3 billion last year, down 8.2 percent from the $5.77 billion in 2021. That marks the first time sales have decreased since the state launched its recreational marijuana market five years ago. Industry observers point to high taxes and the limited number of pot shops for the decrease. As one Emerald Triangle pot farmer, Johnny Casali of Huckleberry Hill Farms explained: "Most of us farmers have been trying to tell the state [regulators] that the marketplace is imploding,"says Casali. "The drop in retail sales means the customer is tired of paying the exorbitant taxes and are now buying it from a friend of a friend or the guy on the corner."
Medical Marijuana
Tennessee Medical Marijuana Bill Killed in Committee. No medical marijuana for you, Tennesseans! At least not yet. The Senate Judiciary Committee voted on a near party-line vote Wednesday to kill Senate Bill 1104, which would have set up a system of medical marijuana access in the state. Meanwhile another medical marijuana bill, House Bill 172,was "taken off notice" last week, meaning it is effectively dead for this session. Maybe next time.
Psychedelics
Fourth Michigan City Decriminalizes Natural Psychedelics. Move over, Ann Arbor, Detroit, and Hazel Park—Ferndale has now joined the group of Michigan cities to embrace psychedelic reform. On Monday night, the city council voted unanimously to approve a resolution decriminalizing "entheogenic plants and fungi," such as psilocybin mushrooms, ayahuasca, and its chemical compound, DMT. The resolution makes the "investigation and arrest of persons for planting, cultivating, purchasing, transporting, distributing, engaging in practices with, or possessing Entheogenic Plants or plant compounds which are on the Federal Schedule 1 list" the lowest law enforcement priority for the city The ordinance was pushed by the local Decriminalize Nature affiliate, Decriminalize Nature Ferndale.