Two Great Plains medical marijuana laggards are seeing efforts to advance.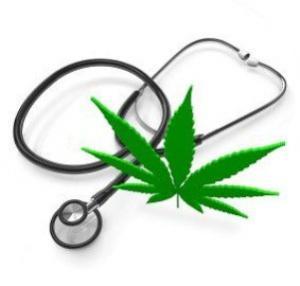 Kansas
Kansas Senators File Medical Marijuana Bill. The Senate Federal and State Affairs Committee has filed a medical marijuana bill, Senate Bill 135. The measure would set up a system of licensed dispensaries from which patients could obtain a 30-day supply of marijuana, but only in the form of concentrates, topicals, or edibles—smoking or vaping would not be allowed. Patients suffering from a specified list of 21 medical conditions would be eligible. Patients would have to register with the state, but people who have a doctor's recommendation but have not registered would face only a fine for possession of up to 1.5 ounces of marijuana. Similar legislation passed the House in 2021, only to die in the Senate.
Nebraska
Nebraska Medical Marijuana Bill Gets Hearing. The single-chamber legislature's Judiciary Committee held a hearing on a medical marijuana, bill from Sen. Anna Wishart (D), Legislative Bill 588. The committee heard testimony from experts and advocates who relayed information about the plant's therapeutic value, as well as from Wishart herself, the state's most prominent medical marijuana advocate. Wishart has led so far unsuccessful efforts to put the effort directly before voters as a ballot initiative. "My goal is that no family has to flee our state to get access to medical cannabis for themselves or a loved one," Wishart said in her opening remarks. "This bill is not going to fail because of lack of compromise or thoughtfulness on the part of all of the senators and the stakeholders that have worked on this. If this bill fails, it will fail like it has in the past because of political pressure from a few people in our state who wield their power to stamp out the will of the people."