The House passes a bill to fund research into the veterinary-drug-turned-fentanyl-supplement Xylazine, a former Filipina president introduces a medical marijuana bill, and more.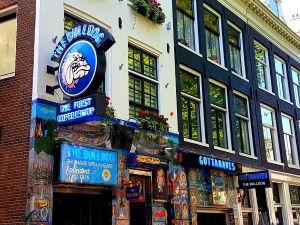 Drug Policy
House Passes Bill to Fund Research into Xylazine. The veterinary drug Xylazine, also known as Tranq, has entered illicit drug markets, leaving behind a toll of disease, amputations, and overdoses. Now, the House has responded by passing H.R. 1374, the Tranq Research Act. The bill would fund research into the drug at the National Institute of Science and Technology. Companion legislation in the Senate, S.1280, is currently before the Senate Commerce, Science and Transportation Committee. Meanwhile, another effort to address Xylazine by making it a Schedule III controlled substance, S.993, is before the Senate Judiciary Committee.
Alaska House Approves Bill to Increase Drug Distribution Sentences. The House last Thursday approved House Bill 66, which would increase penalties for people who distribute fentanyl, other opioids, and methamphetamine. The bill would allow for second degree murder charges for people who distribute those drugs if someone suffers a fatal overdose on them. Previously, people only faced a manslaughter charge. A second degree murder conviction has a maximum 99-year prison sentence. The bill also increases penalties for people who distribute a broad class of drugs, including Adderall and psychedelic mushroom, to people under 19 and incapacitated people. The bill is now before the Senate Judiciary Committee and must pass the full Senate this week because the session ends at the end of this week.
International
Amsterdam Bans Outdoor Pot Smoking in Red Light District. The city council has announced that as of mid-May, the city's famous Red Light District, home to legal prostitution and numerous cannabis coffeeshops, is going smoke-free when it comes to marijuana. That means pot smoking will be restricted to the cannabis cafes, but the council also said he could extend the ban to outdoor seating areas of the cannabis cafes if necessary. The move is part of the city's effort to create a more calm and comfortable environment for residents, who have been complaining for years about the high volume of tourists in the city center -- about 18 million annually. The council also mandated that sex workers shut down by 3:00am instead of 6:00am and that bars and restaurants will have to close at 2:00am on weekdays and 4:00am on weekends. Also, liquor outlets in the central city will be barring from selling alcohol from 4:00pm Thursday through Sunday.
Philippines Medical Marijuana Bill Filed. Former president and current Senior Deputy House Speaker Gloria Macapagal-Arroyo and former House speaker Pantaleon Alvarez have joined forces to file House Bill 7187, which would legalize marijuana for medical purposes. The measure is identical to a medical marijuana bill she filed in the previous congress. That bill never got a House floor vote.
"I really believe in medical cannabis. As you know I have my problem here (cervical spine) and when I'm in a country that allows it, I put on a pain patch, but here in the Philippines I cannot do it," Maccapagal-Arroyo said. "I authored that bill because I believe that it can help me and many other people, but there was a lot of objection to the bill from the House and from the Senate. That's why we are just letting the legislative process take its course," she explained.